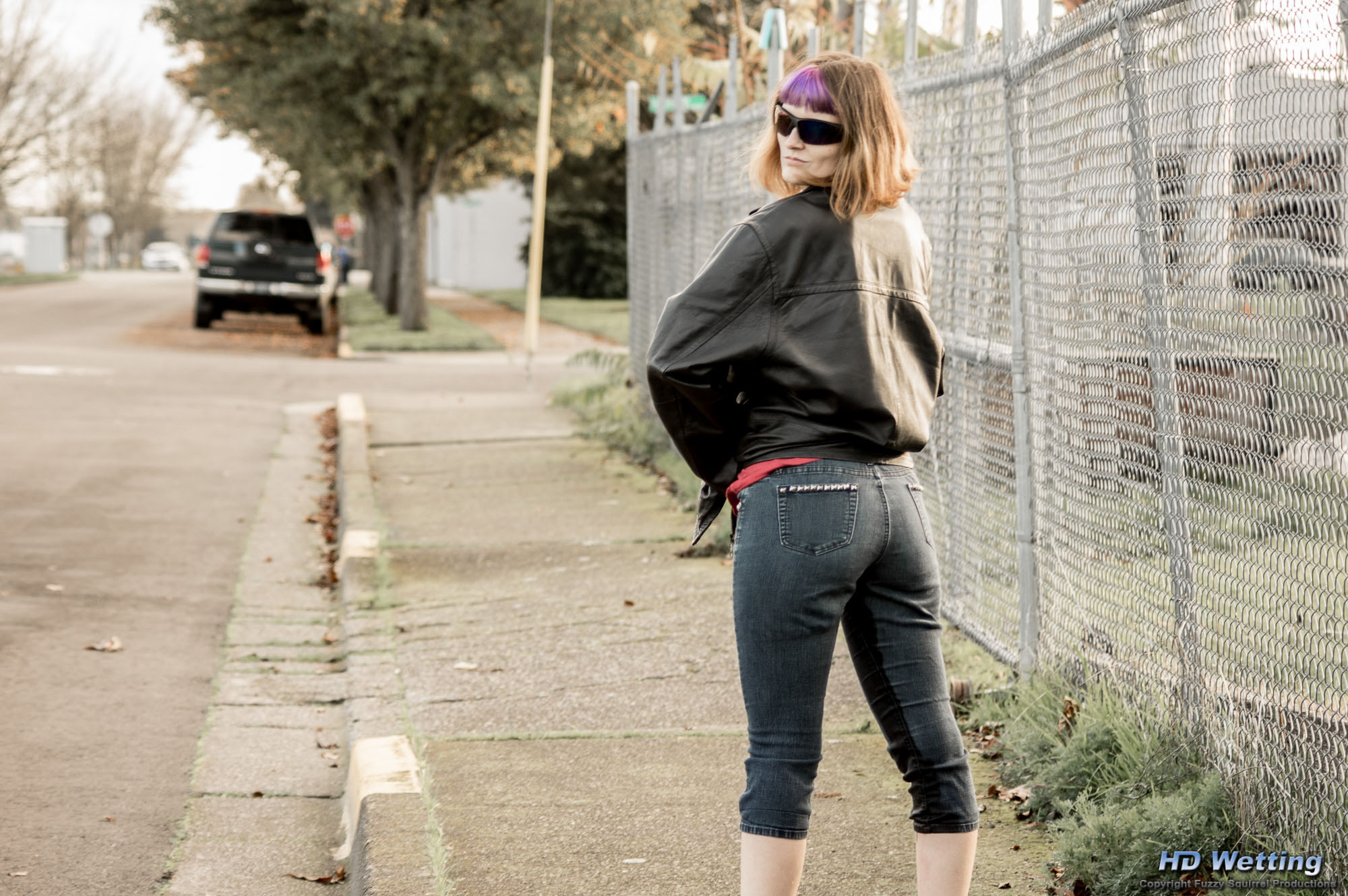 Wetting With an Attitude
For this photo set we hit the streets.  Traveling to a big-city industrial area, we discovered an excellent backdrop for this giant public wetting photo gallery.  Featuring 180 photos, this gallery showcases Sosha peeing in her jeans in public, and giving the camera a bit of attitude about it.
In this photo set, we find Sosha in a dense industrial area.  Wearing jeans, t-shirt, black leather jacket, and sun glasses, these images are dripping with attitude.  For the first part of the photo set, we simply get to see her hanging out, posing for the camera.
When she does pee in her pants, she does it with some serious attitude.  Flipping off the camera as she pees, she makes no attempt to hold back.  Standing, legs apart, her pee flows down soaking the denim and making a puddle on the ground.
After she is done peeing, she doesn't seem to care at all that she just wet her jeans in public.  She continues to casually hang out on the sidewalk, showing us her now soaked pants, casually letting the time pass by.