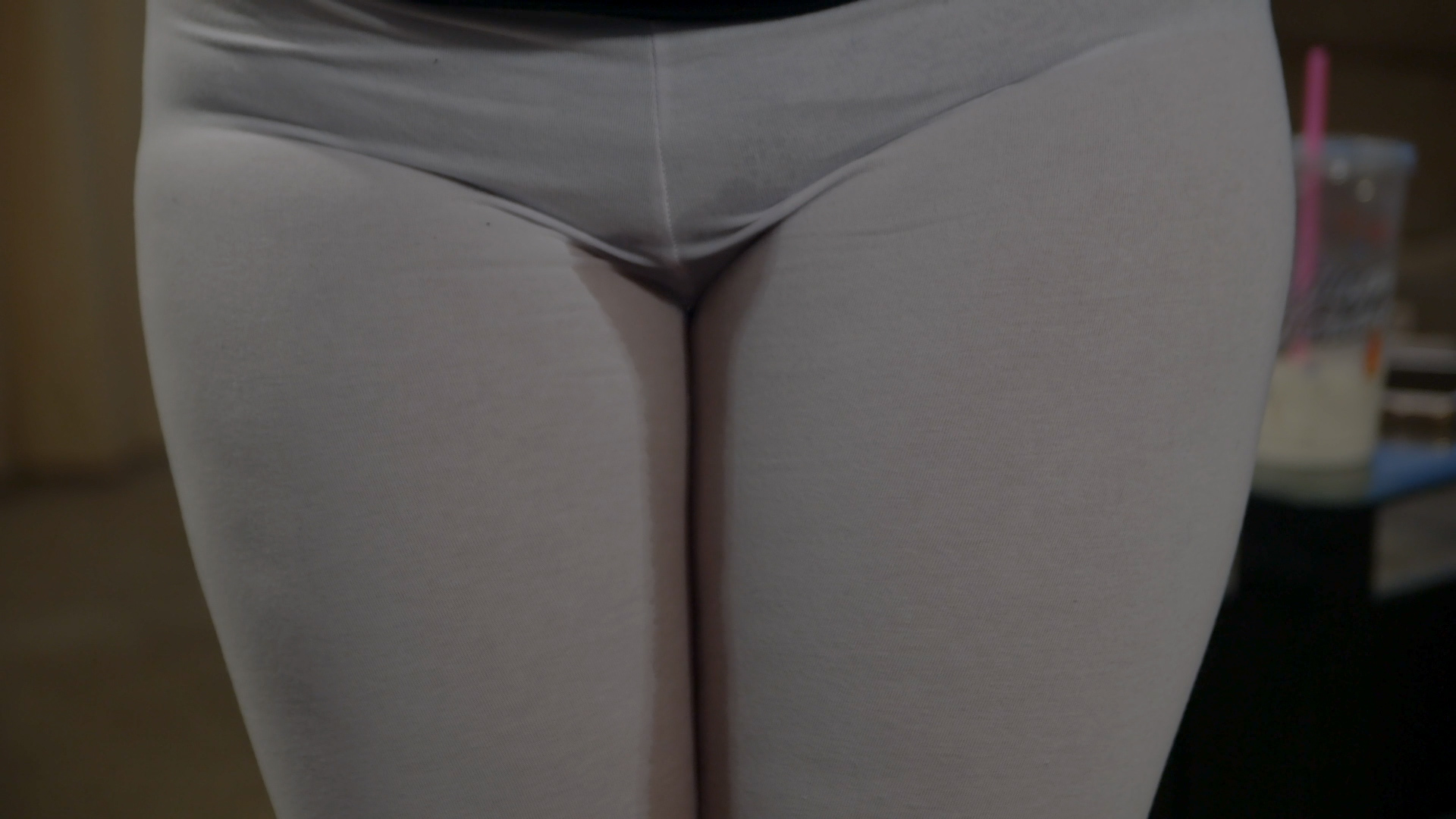 Wetting White Leggings
Join Ryann Rain in this video as she pees in her white leggings and masturbates.
This is the very first wetting video we every shot with Ryann Rain.  Never before has she peed herself while being filmed.  As a result, she is more than a little bit embarrassed throughout the video.
At the start of the video, we find Ryann in her living room.  She is wearing a black shirt and white leggings.  Talking directly to the camera, she discusses how badly she needs to pee, and contemplates if she really wants to pee in her leggings, or perhaps go to the bathroom instead.  The whole while she is considering this, she grows more and more desperate.
Suddenly she gasps and looks down.  It seems her bladder has made the decision for her.  She is leaking into her leggings.  The camera zooms in for a close up and Ryann pees.  Her white leggings grow transparent as they become soaked, pee running down both her legs.  It feels so good to her that she can't help but get turned on.
After she is done peeing she is so horny, she can't stop touching herself.  Even though she is embarrassed and her leggings are soaked, she masturbates right there, in the middle of her living room, as our camera records.  After a couple minutes she climaxes and the video comes to a close.