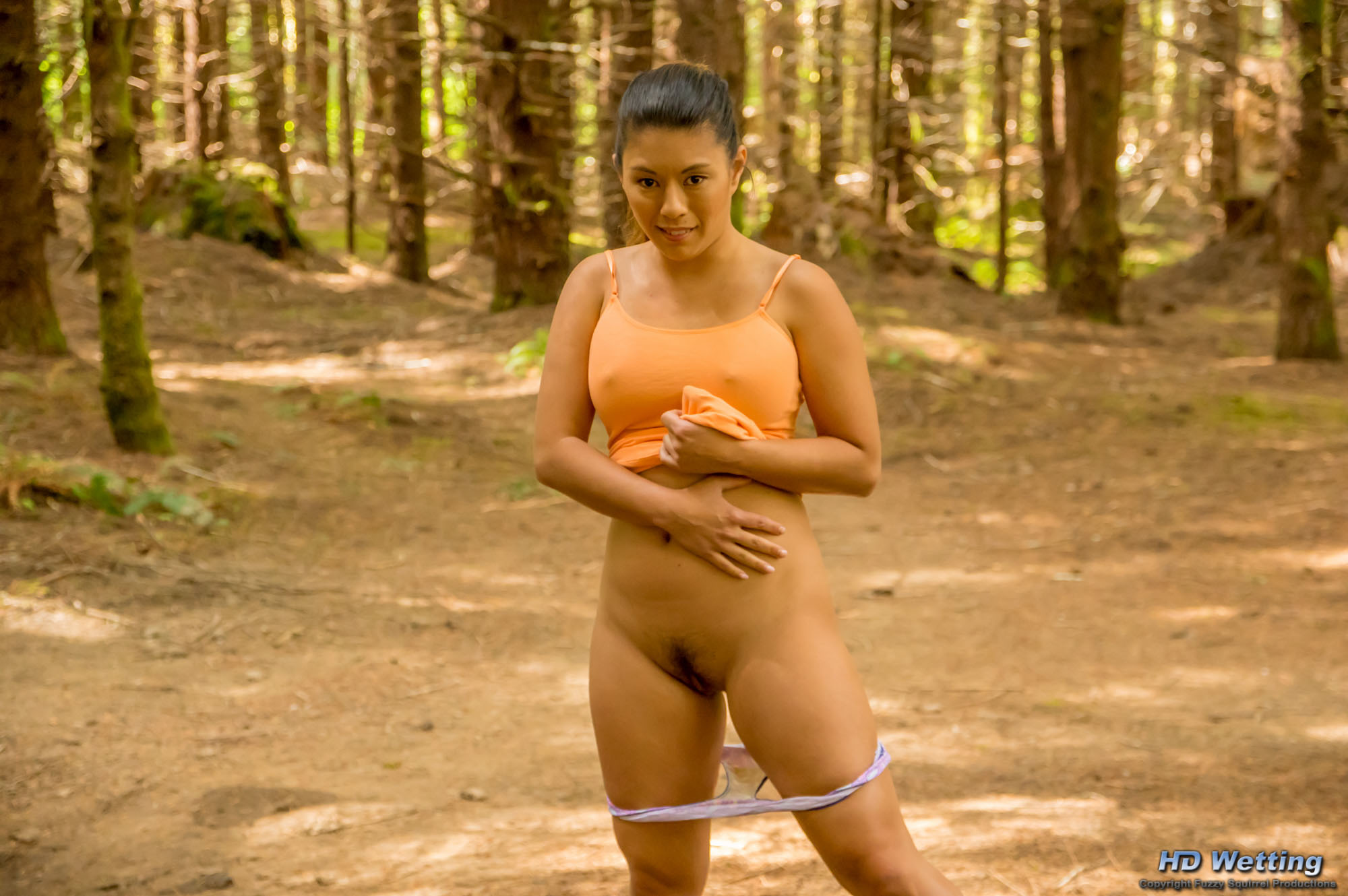 Wetting Purple Panties Outdoors
This gallery features over 120 unique photographs of Nikko in the forest.  Wearing purple panties and a tank top, Nikko wets herself, then shows off her soaking underwear.
You get to enjoy Nikko in her cotton, purple patterned, brief style panties in these photos.  For the first part of the photo set, she is simply posing for the camera, showing off her underwear.  Then, we move into the second part of the gallery.  Here, Nikko pees in her panties.  Desperate to pee, she is firmly pressing her legs together, but it doesn't do any good.  She empties the contents of her very full bladder into her underwear.
After she has finished peeing in her panties, she shows off how wet they are.   Pulling them down, exposing her pussy, we can see the white lining of her panties is now yellow with her pee.  Her panties, dripping wet, cling to her legs as she shows them off for the camera.