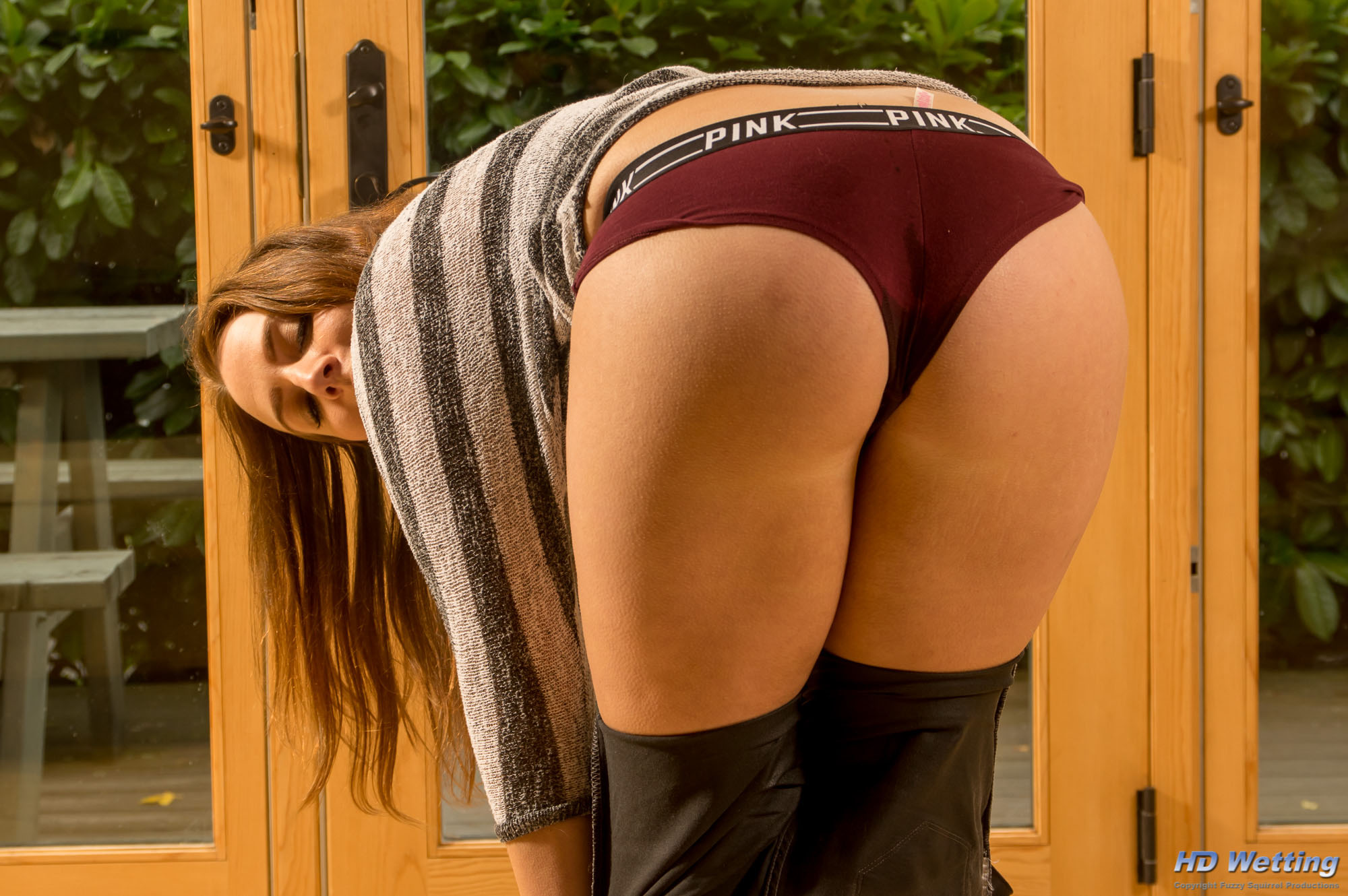 Wetting Her Pants and Panties
We are super excited to bring you another amazing photo set from the ever lovely Alisha Adams.  In these gorgeous photographs, Alisha wets her pants, then takes them off to show off her soaking panties.
Wearing a striped shirt and jeans, Alisha poses for the camera, looking cute.  These are super high resolution, professional quality photos, so you really can enjoy all the fine details.  After some pictures of regular modeling poses, Alisha starts to look a bit desperate.  Then, as we move through the photo set, she wets her pants.  There are several photos showing her wetting, starting with just a small wet spot, and eventually building to a large wet stain extending down her legs.
After the wetting photos the gallery features several more images of Alisha showing off in her wet jeans.  Ultimately, she takes off her wet pants, revealing her visibly soaked cotton panties underneath. Most of the remainder of the gallery shows Alisha in her dripping wet underwear, but there are a few photos at the end where she takes them off, showing her pussy, and holds her panties up so we can better appreciate how soaked they really are.