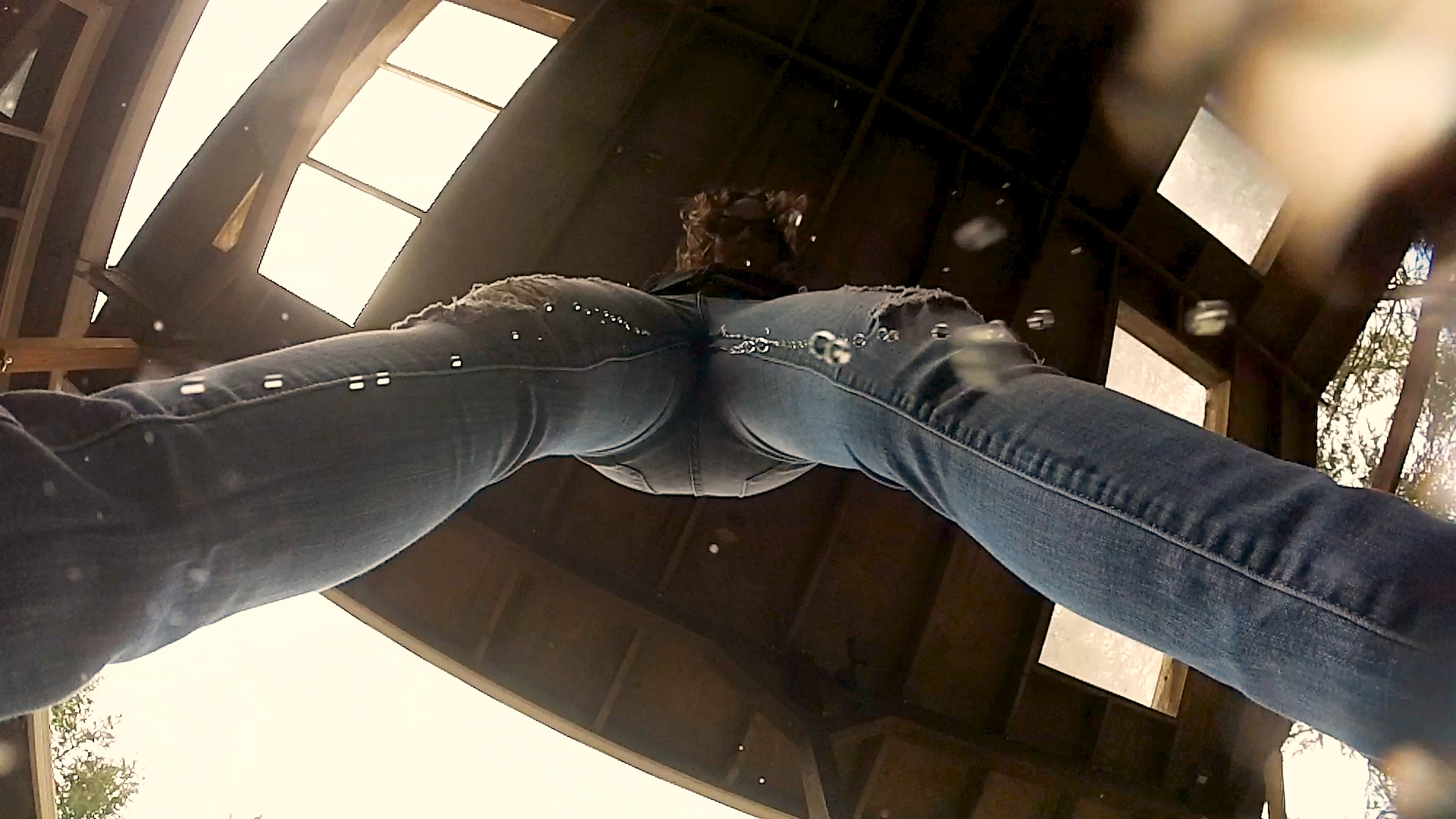 Wetting Jeans on the Camera
In this sexy jeans wetting video, Alisha pees through her pants and directly onto a camera placed below her.
We join Alisha outside on the deck where we find her wearing a black, zip-up, hoodie and jeans.  Holding a small waterproof camera in her hand, she announces her intention to stand over the camera and pee in her pants.  She places the camera on the deck below her, then, standing over the camera, intentionally pees in her jeans.
The wetting is captured not just from the camera below her, but also from the front facing camera.  This means we get to see the entirety of Alisha wetting her pants from below in real time, from the front and real time, and then replayed again from below in slow motion.  After she is done peeing, she takes off her wet jeans and holds them up for the camera.