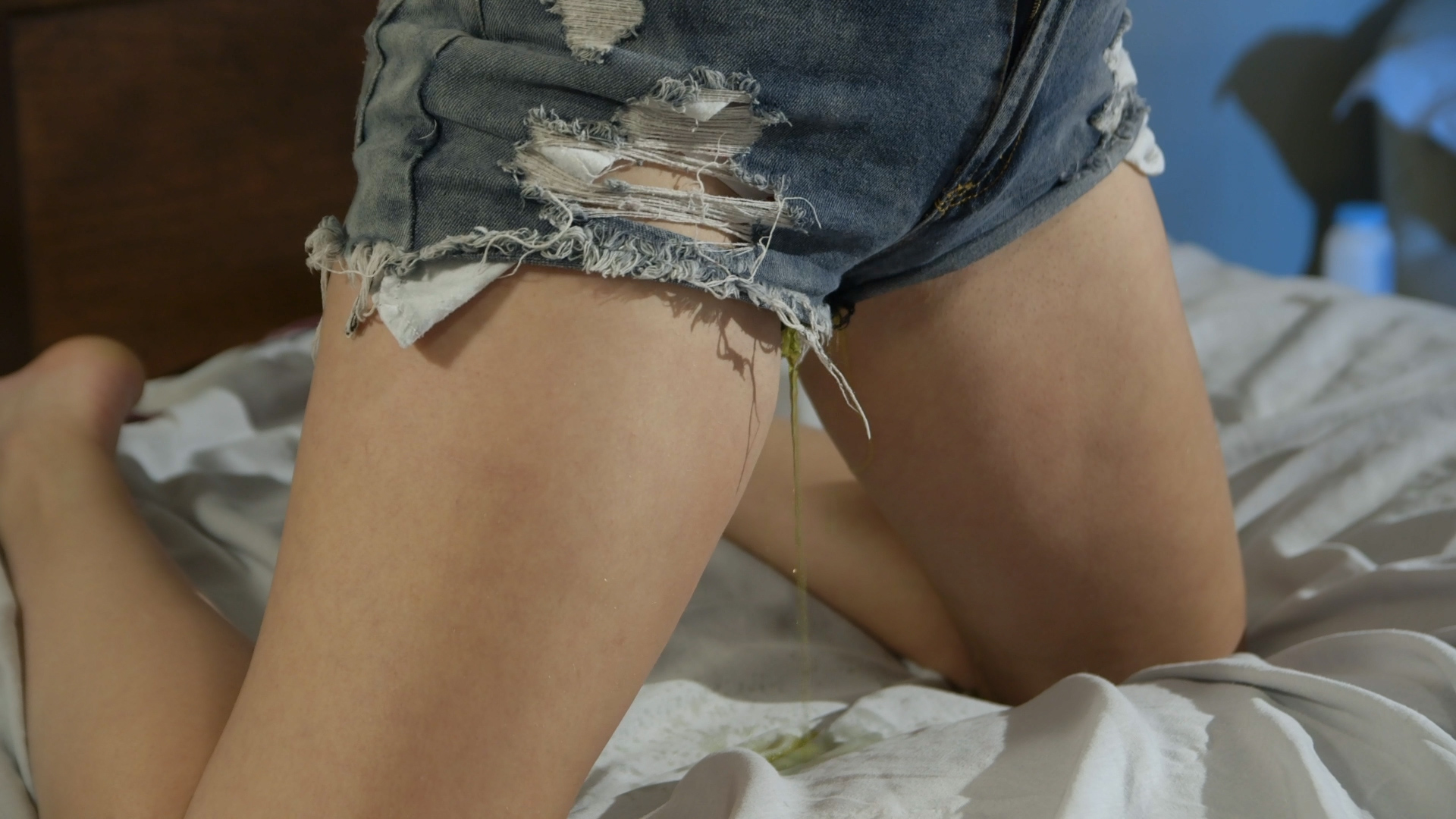 Wet Phone Call
Watch Alisha intentionally pee through her denim shorts and all over her bed while talking on the phone with her friend in this playful wetting video.
Enjoying a lazy afternoon, relaxing on her bed, Alisha comes to the realization that she needs to pee.  Instead of getting up and going to the bathroom, however, she calls her friend, Sosha.
Sosha answers the phone, and Alisha explains that she needs to pee pretty bad.  With Sosha's encouragement, Alisha kneels on the bed and pees through her denim shorts, soaking her bed sheets and mattress.  As she does this, she describes it all in detail to Sosha, who is listening intently.  Alisha's description of wetting herself is making Sosha so horny that she starts to masturbate while on the phone.
Soon, Alisha realizes that Sosha is pleasuring herself.  Instead of being upset, she decides to have some fun with Sosha, describing the sensation of peeing herself in even more graphic and sexual detail.  After Sosha climaxes, they decide to try to get together in person soon.  Alisha says goodbye so she can go clean up, and the video comes to an end.