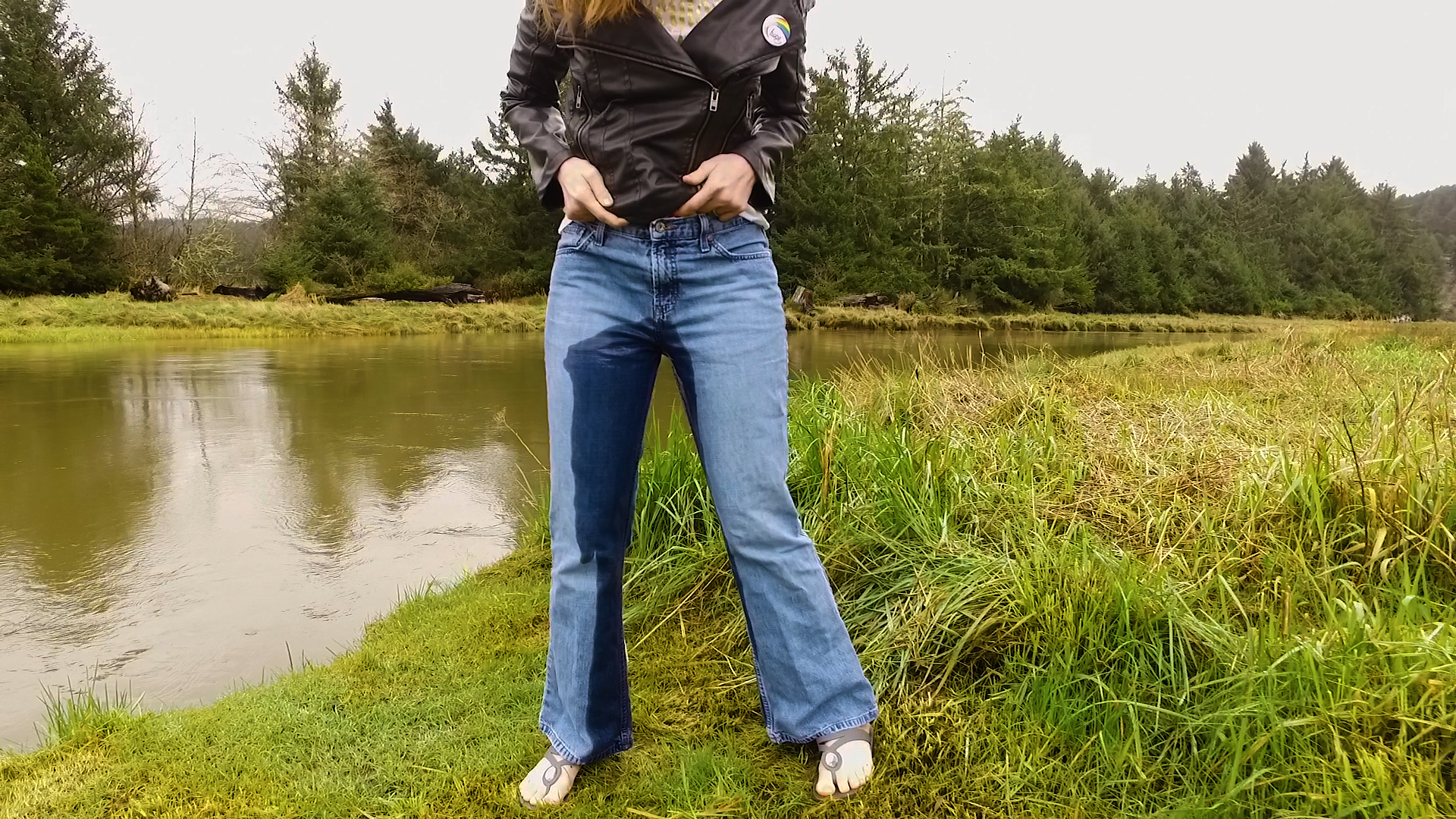 Walking Along the River
Watch and enjoy this video of Sosha completely soaking her jeans as she walks along the river in this beautifully shot wetting video.
We join Sosha outside as she strolls along a scenic river in the start of this video.  The fact that it is a cold day, that she has been drinking lots of water, and watching the river flow, have all conspired to make her need to pee.  Unfortunately, the river bank is wide open.  There are no private bushes or trees that she can hide behind, and she doesn't want to risk getting caught exposing herself out in the open.
Lucky for Sosha, she isn't opposed to simply going pee in her pants, so that is exactly what she does in this video.  Talking directly to the camera, she talks about how good it feels to wet herself.  Then, as she is talking about peeing in her pants, she does it.  Without hesitation, she lets it all go, completely soaking her jeans.
She is warm, wet, relieved, and a little bit embarrassed.  Her pants are obviously soaked- There is absolutely no hiding that she just peed herself.  Still, the warm wetness and relief feel so nice that she doesn't care too much that she just had an accident.  The camera continues to follow her, showing of her wet jeans, as she walks the rest of the way home.