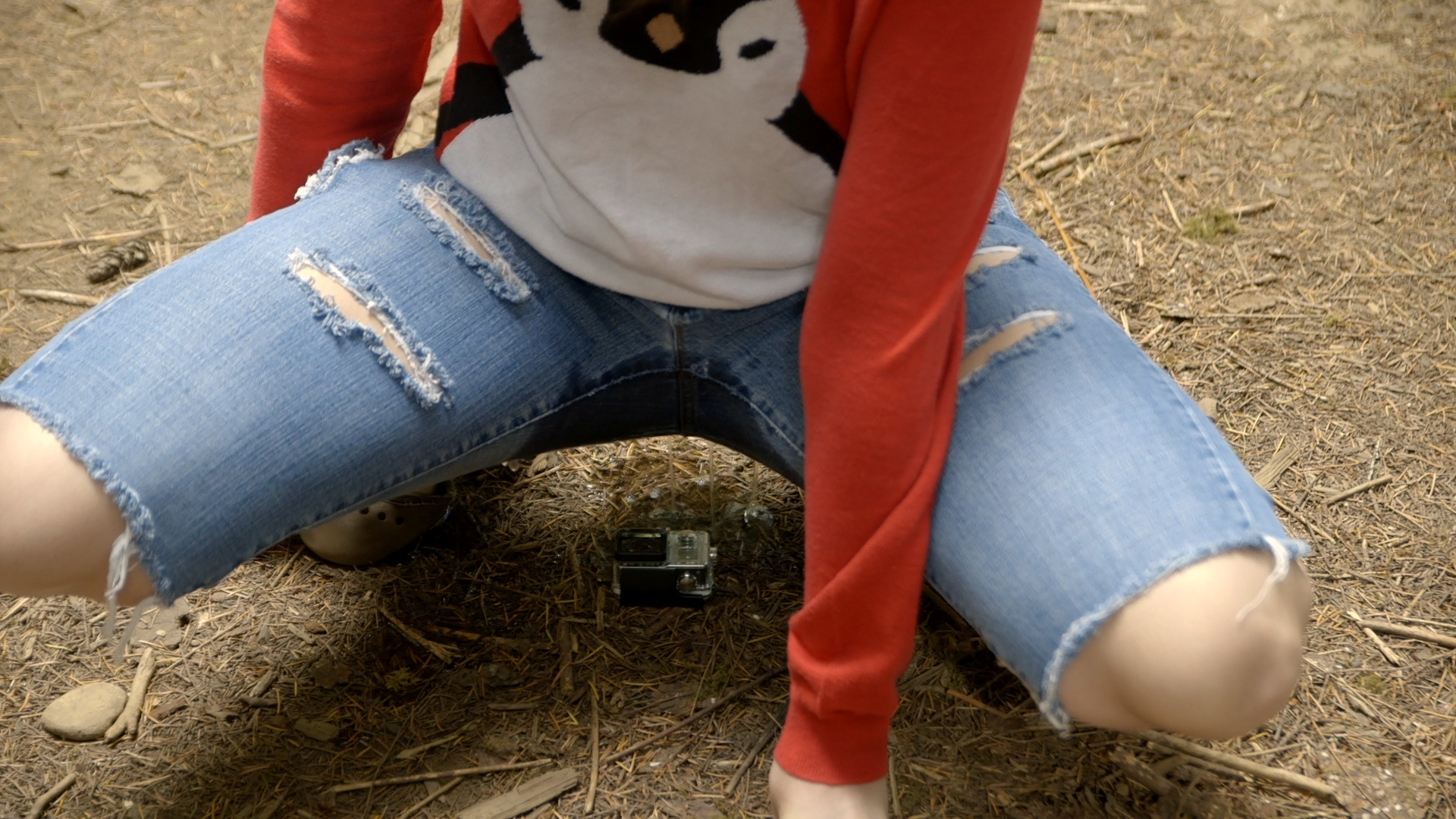 Very Desperate Wetting
Extremely desperate to pee, Sosha is only too happy to get to wet her pants in this video.
When we shoot videos for HD Wetting, we shoot several a day.  What you see here is the first video of the shoot.  Before we got around to filming Sosha had already drank several cups of coffee, suffered through a long car ride, and had to struggle not to have an accident as we got the camera and sound equipment set up.  As soon as we were ready to go, we hit record and this is the video that resulted.
We start out with Sosha standing in front of the camera, clearly very desperate to pee.  It is obvious how bad she needs to go as she is pressing her legs tightly together and bouncing around.  As she struggles not to wet herself, she recounts how she came to be so desperate; the cups of coffee, the long car ride, and the wait to get ready to record the video.
Now, with the camera rolling, she is free to pee.  Placing a GoPro camera on the ground, she squats over it and proceeds to pee through her jeans.  She has never been so happy to pee in her pants.  The look on her face is one of pure ecstasy as she lets go, soaking the denim fabric and making a puddle on the ground beneath her.  If there was any doubt, we now can truly appreciate how desperate she must of been based upon the incredible volume of pee that is exiting her bladder.
After she is done peeing she stands up and talks in detail about how exactly it felt to pee in her jeans.  She turns around for us, showing of her soaked pants, before saying goodbye.  The video isn't over quite yet, we now get to watch the video from the GoPro camera underneath her, played back in slow motion so we can savor every individual drop of her desperate pants wetting.