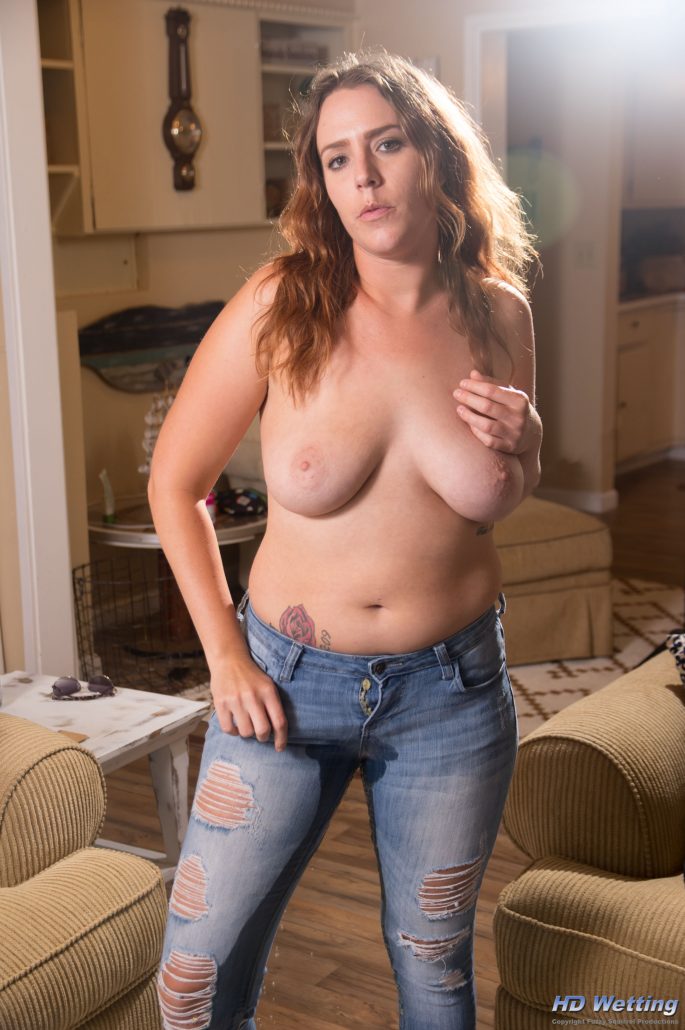 Topless Jeans Wetting
Check out Alisha in this gorgeous photo set as she intentionally pees in her jeans for our camera.
This photo set features Alisha, posing for our camera, and ultimately peeing in her jeans.  She starts off wearing a black shirt and jeans, but soon takes off her top.  Then, topless, she proceeds to intentionally pee in her pants, smiling as her pee runs down her legs.  After she is done wetting herself, she poses showing off her wet jeans.  Next, she takes off her pants, holding them up to show off how wet they are, and giving us a look at her wet panties.  Finally, she takes off her wet panties as well, letting us get a good look at her naked.