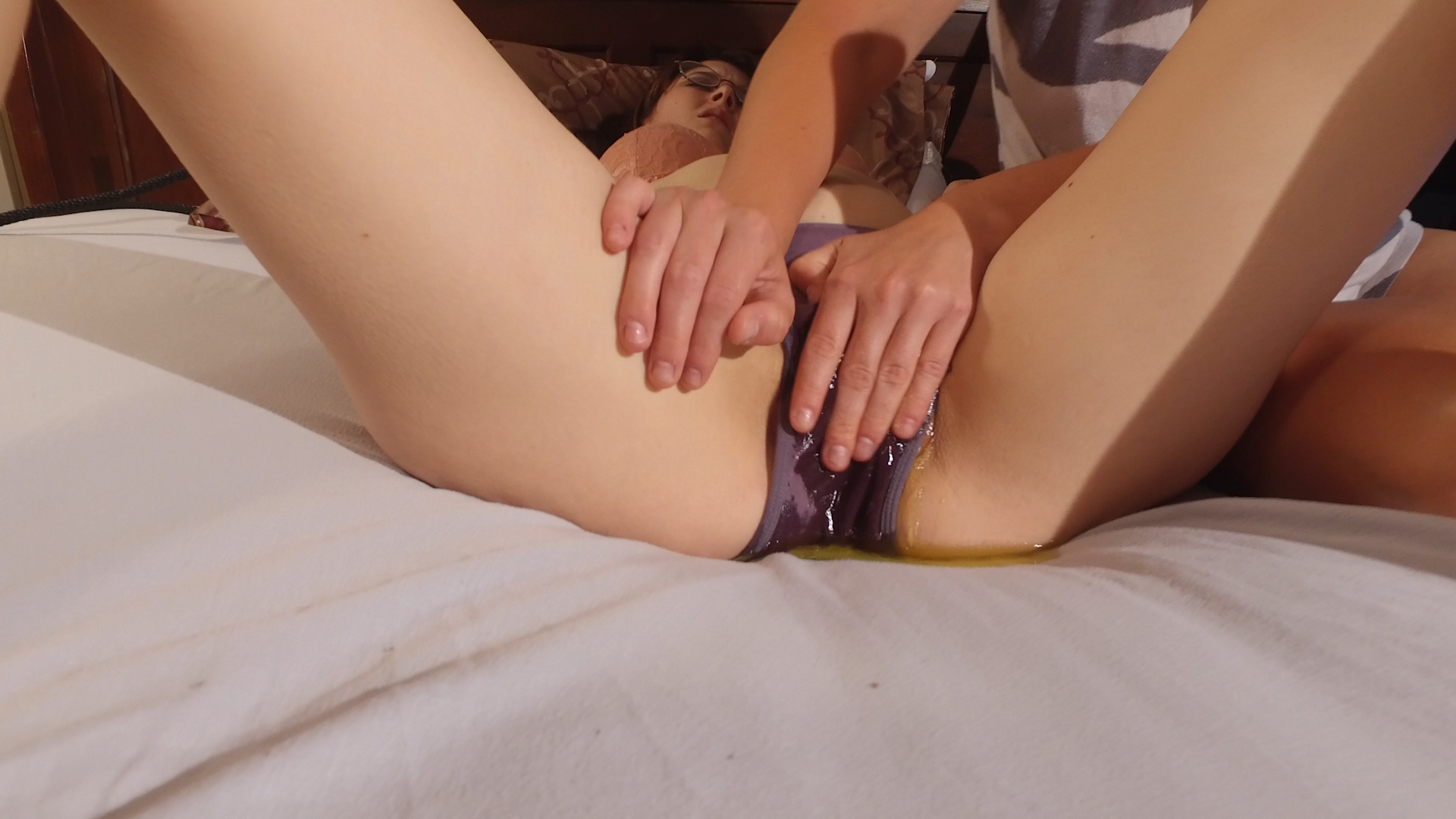 Tickle Torture in Panties
Trying not to wet yourself when you are tied up with a fully bladder is difficult, but trying to hold on when you are tied up with a fully bladder and being tickled is impossible.  Sosha discovers this fact in this sexy tickle wetting video.
This video has it all- Bondage, tickling, lesbians, and bed wetting.  As the video starts, we get to see Sosha, tied to the bed, wearing only a bra and panties.  Alisha is there as well, wearing only panties and a t-shirt.  Almost immediately Alisha jumps into tickling Sosha.  Tied up, Sosha is helpless to fight back against Alisha's relentless tickling.  We get to watch Sosha squirm and frantically squeeze her legs, trying not to pee in her underwear as Alisha continues to tickle without mercy.
Ultimately Sosha ends up peeing in her panties, wetting the bed.  As she pees, Alisha rubs her through her wet panties, loving the feel of Sosha's warm pee on her hand.  Sosha finishes peeing, and is left laying in a puddle, panties soaked.  Still tied up, Alisha pulls off Sosha's sopping wet panties and tosses them aside.  Then, Alisha goes down on Sosha, performing oral sex until Sosha loudly orgasms.  The video ends with Alisha walking off, leaving Sosha tied up, bottomless, still laying on a soaked bed.