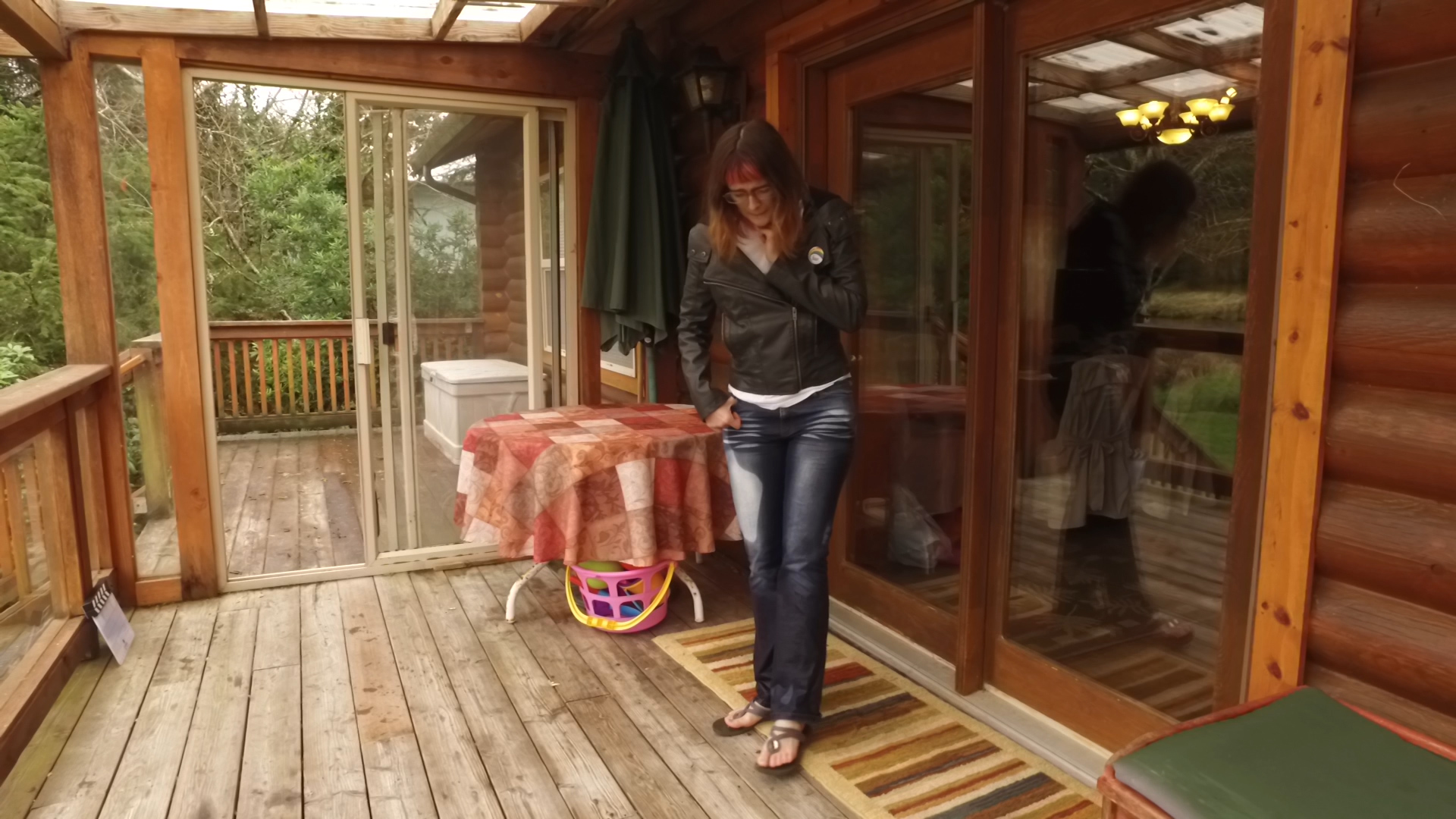 Sosha Can't Get In
In this video we find Sosha outside and desperate to pee.  Unable to get into the house to use the bathroom, she ends up accidentally wetting her pants.
We find Sosha outside wearing jeans and a coat.  She is walking briskly back to the house, desperate to use the bathroom.  Arriving at the door, legs clenched, she is horrified to discover that she is locked out.  Bursting to pee, she struggles for a while trying to hold on, but it is no use.  Standing on the porch she has a gigantic accident, soaking in her jeans.
Her pants grow visibly wet as the denim becomes soaked with her pee.  Saturated, the liquid flows across the surface of the fabric, glistening when it catches the light.  There is nothing Sosha can't do to stop it.  Shocked and surprised, she simply stands there, letting it all go, soaking her pants.  Once she is done peeing she wanders off, hoping to avoid anyone catching her in such an embarrassing situation.