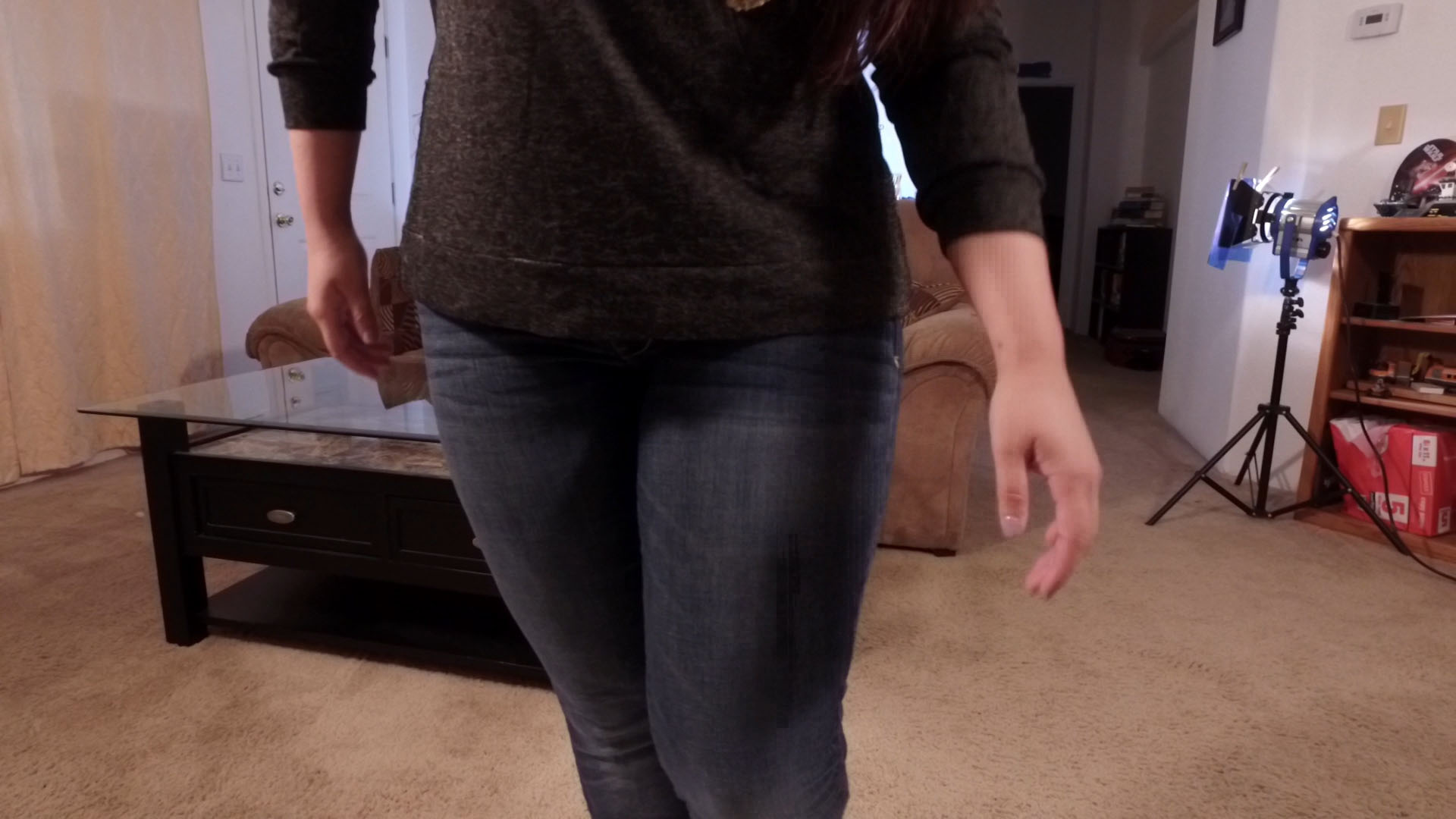 Slow Motion Jeans Wetting
In this video we wanted to take our time to fully savor a wetting.  Ryann Rain pees in her jeans for us, and we filmed it in slow motion.
We join Ryann Rain in her living room.  She is wearing tight fitting jeans and needs to pee pretty bad.  When she does wet her pants, it is a major soaking.  The wetness spreads across the front of her jeans and down her legs.  Streams force their way through the denim and trickle down her legs to the floor.  Every moment of this is captured in super slow motion, so we can relish in the wetting.
Once she is done peeing, she shows off her wet jeans for the camera. She talks a bit about how good it felt to pee in her pants and how warm it was, then says goodbye.