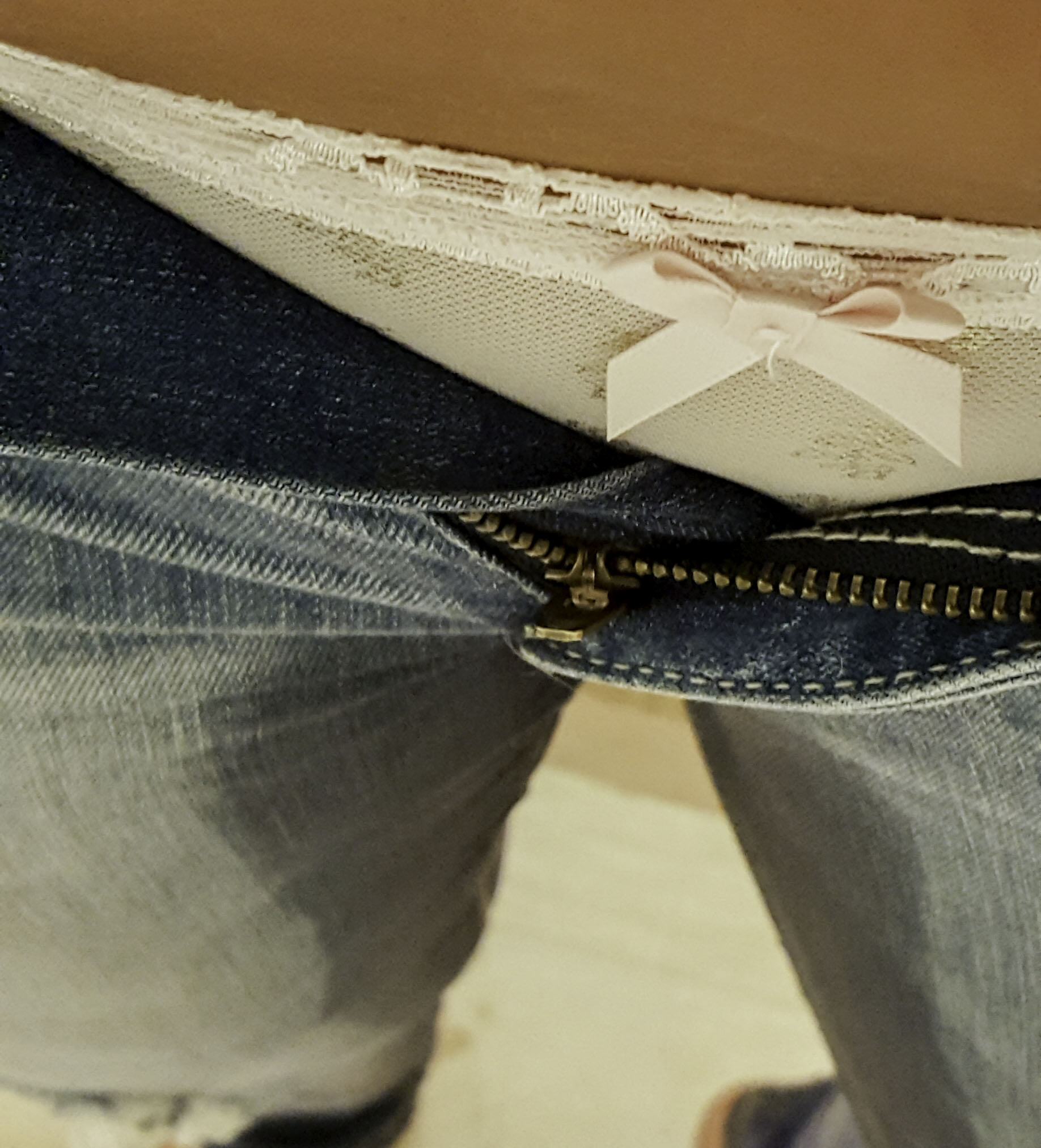 Ryann's Jeans Wetting Selfies
Join Ryann Rain in the bathroom in this sexy photo set.  Even though these are just simple selfies that Ryann took of herself on her phone, they are still very sexy.  Towards the end of the photo set, she pees in her jeans.
This gallery of selfies features Ryann Rain.  She is in the bathroom, taking selfies in the mirror.  At the start of the album, we just have some normal, cute, fully clothed selfies.  But, as we progress through the images, things get a bit sexier!  First, Ryann unzips her pants, flashing her panties at us.  There are also some shots where she is squeezing her legs, with a hand pressed into her crotch, looking quite desperate to pee.
Progressing through the images, we then get even more selfies of Ryann, but now her shirt is off.  Eventually she ends up completely topless, and it is then that she pees in her pants.  Holding the phone close, she takes several images as she wets herself.  At first it is just a small wet patch between her legs, but then it grows and spreads down her legs.