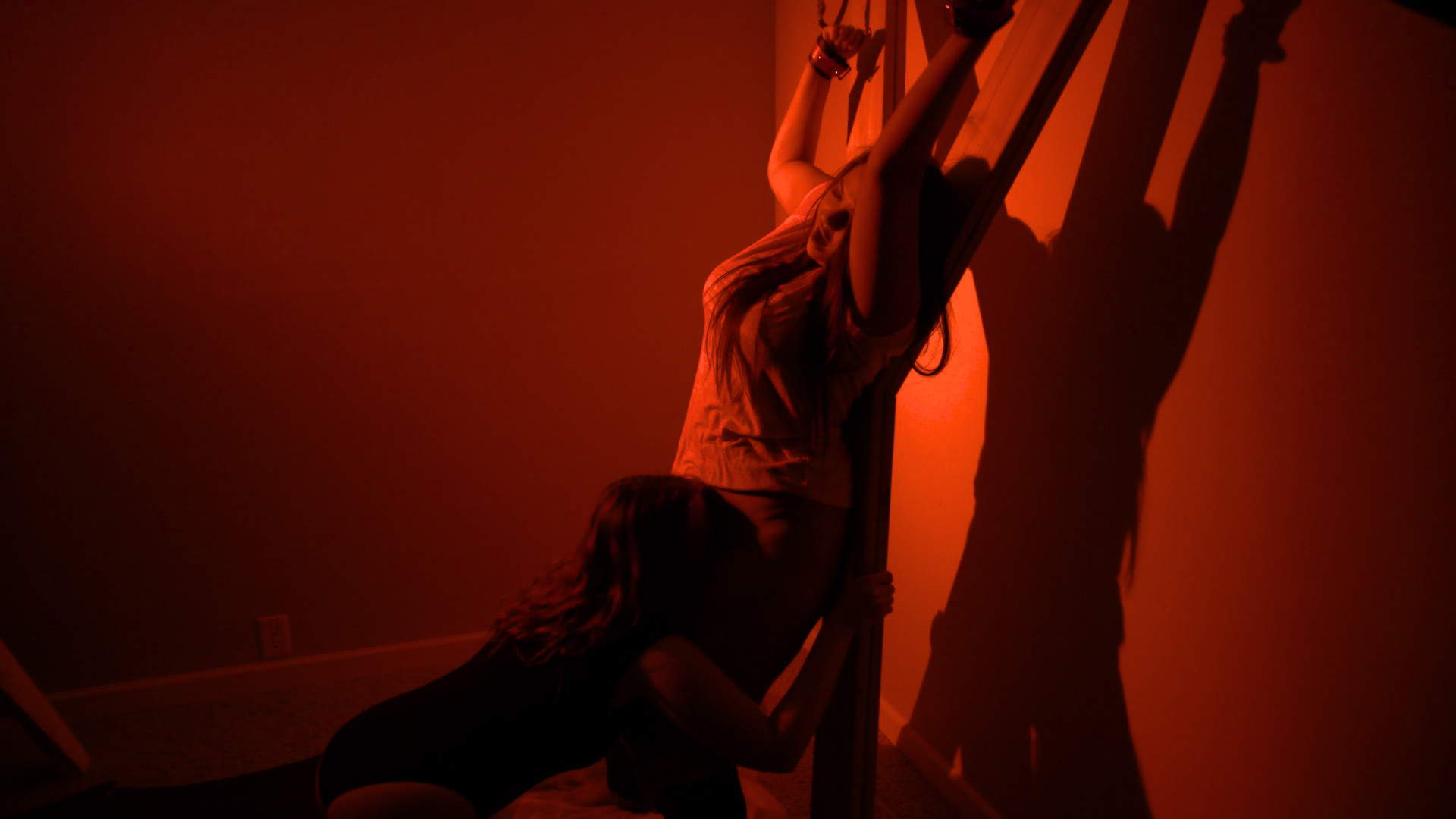 Ryann's Forced Bondage Wetting
Wearing jeans and a t-shirt, Ryann is tied up and tormented until she pees her pants in this sexy bondage themed video.
In a dark dungeon we find that Alisha has Ryann trapped.  Her hands are locked in cuffs, she is unable to move, and very desperate to pee.  Alisha takes sadistic pleasure in Ryann's situation, teasing Ryann, tickling her, and poking at her bladder in attempt to get her to have an accident.
Ryann pleads with Alisha to be released, so that she may go to the bathroom.  The thought of having an accident in her jeans is absolutely humiliating.  Alisha, however, refuses to listen.  Delighted by Ryann's desperation, Alisha continues to torment her.
Finally, while being tickled relentlessly, Ryann can't hold back any longer.  She completely floods her jeans, helpless to stop the flow.  Alisha simply watches.
Once Ryann is done peeing, she is humiliated, but Alisha isn't ready to release her just yet.  Since Ryann was a good girl, giving and peeing her pants like Alisha wanted, Alisha decides to give her a prize.  Leaving her tied up, Alisha removes Ryann's pants and underwear, then proceeds to perform oral sex.
The wet sensation from the pee on her legs, combined with the humiliation, and the now sexual sensation of having Alisha eat her out all combine in Ryann to create an extremely raw sensual experience.  The result is that she arrives at a screaming orgasm almost immediately.