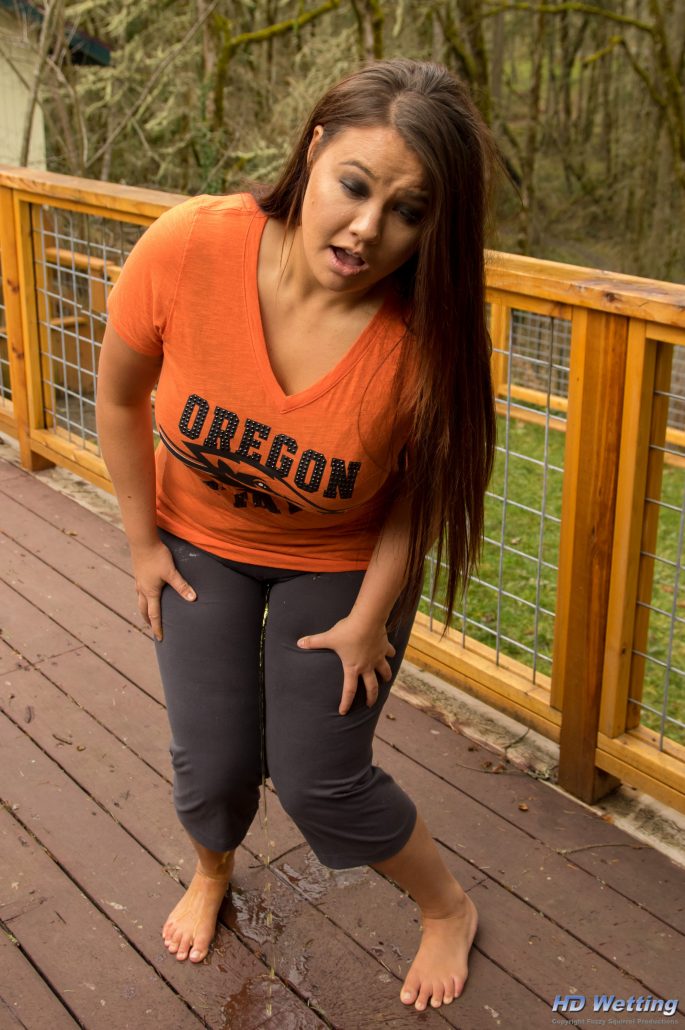 Ryann Rain Wetting Her Pants
We head outside with Ryann Rain as she makes it rain piddle in her pants in these sexy wetting photos.
Wearing yoga pants and a t-shirt, Ryann poses for the camera before intentionally peeing in her pants.  The light catches her pee just right as she lets go, resulting in her stream being extremely visible.  Her pee passes through the thin, shear fabric of her yoga pants almost as if it wasn't there, streaming down her thighs and splattering on the deck, making an impressive puddle.
After she is done peeing, she shows off her sopping pissy-wet pants.  Telltale trickle lines are still visible, even though she is no longer peeing, making it obvious that she just wet herself.  Still standing barefoot in her puddle, she gives us some teasing glimpses of her blue panties, bringing the photo set to a close.