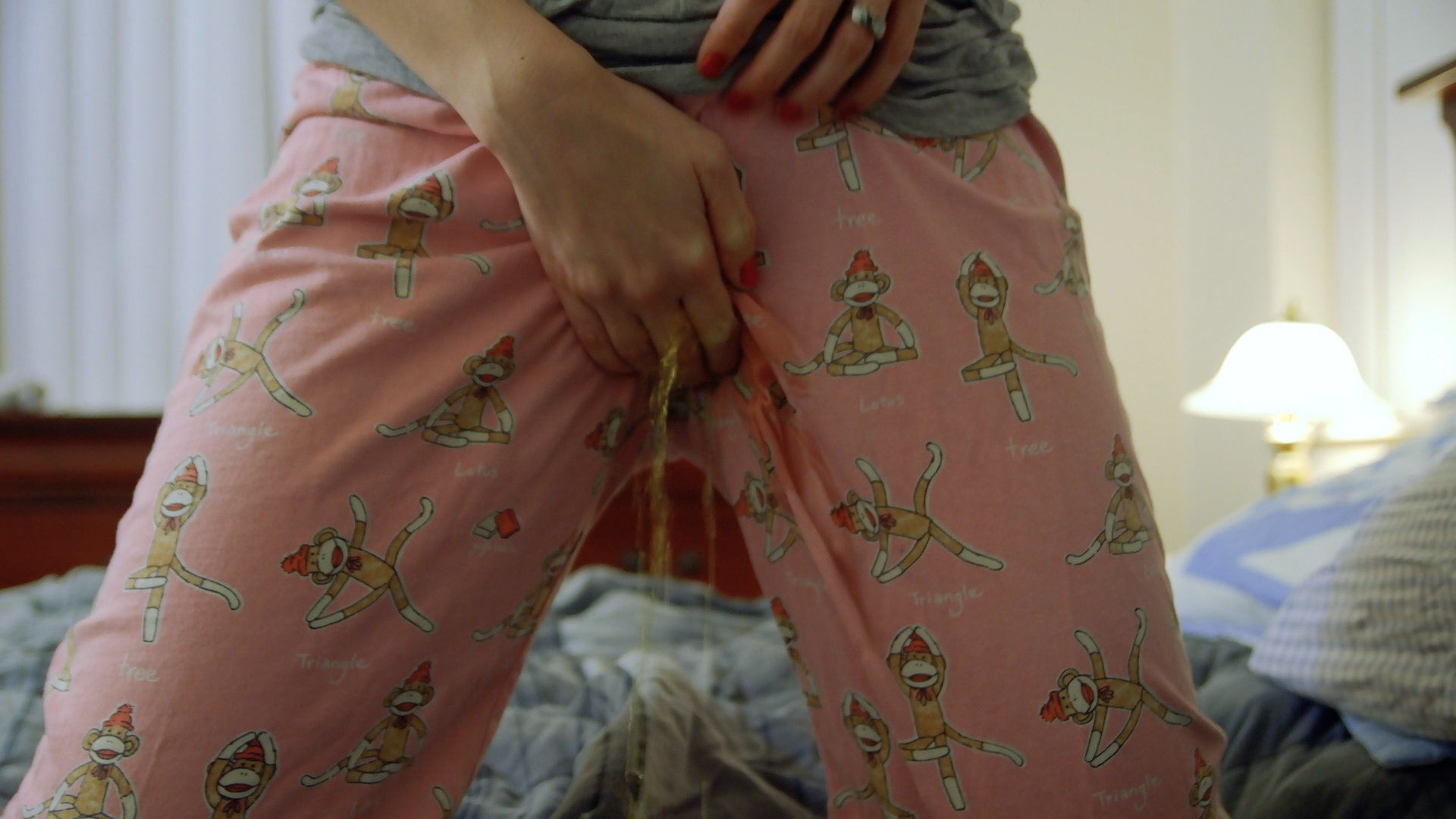 Pink Pajama Wetting
This video features Sosha peeing in her pink pajama pants and masturbating in bed.
We find Sosha lounging in bed at the start of this video.  Despite laying back and wearing pajamas, she doesn't seem entire comfortable.  She tells is why almost immediately- She really needs to pee.
Now, at this point, one might expect Sosha to get up and go to the bathroom, but that would make for a pretty boring video.  Instead of going to the bathroom like a good girl, she gets up on her knees.  Then, while still holding herself out of desperation, she pees.  Her pink pajamas become visibly wet almost instantly as streams of pee force their way between her fingers.  Not only does she end up completely soaking her pajama pants, but her blankets and mattress as well.
Once she is done peeing she lays back on the bed next to her puddle, savoring the sensation of wearing her warm, wet, peed in pajamas.  The warmth, wetness, and relief of having just released her very full bladder has turned her on immensely.  Still wearing her pee-soaked pajamas, she does what almost any adult does when they are extremely turned on and in the privacy of their own bedroom: she masturbates.
Putting her hand down the front of her wet pajama pants she rubs her wet clit furiously.  Her still warm pee only serves to make the entire scenario more arousing for her.  The entire experience has been so stimulating that she manages to reach a screaming climax within a couple minutes.  Only then does she realize that she, and her bed, are a complete mess and need to be cleaned up.  She takes off her soaked pajama pants and leaves to wash up.