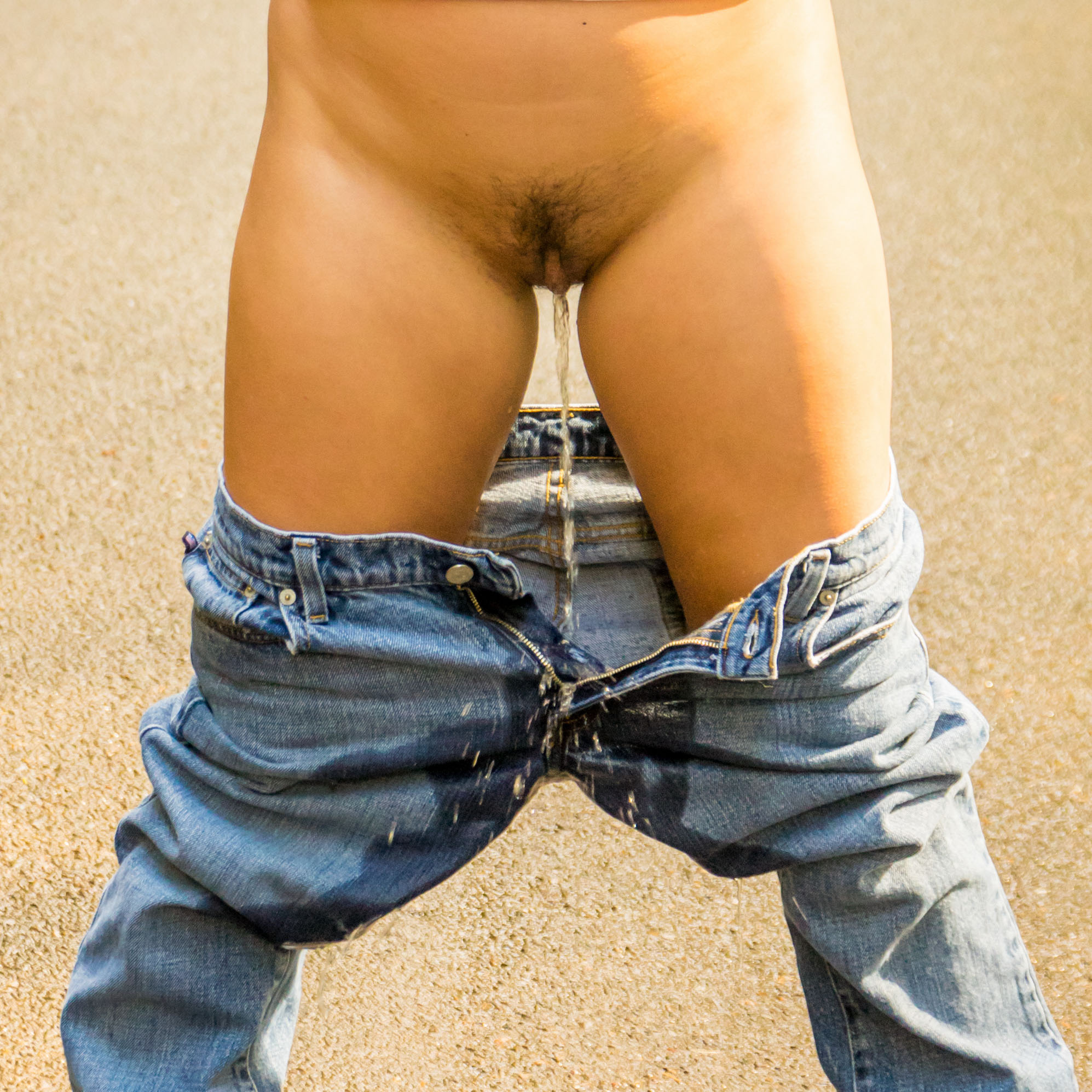 Peeing Into Her Jeans
In this gallery we get to watch as Nikko pees, with her jeans around her knees, wetting them, then pulling them up after she is done peeing into them.
First, a warning- This photo set is giant.  It features more than 240 exclusive photographs of Nikko.  We join Nikko as she poses for us, wearing jeans and a white floral top, standing in the middle of a public street.  A couple times she gets out of the road to allow cars to drive by.
Once the coast is clear, she pees.  With her pants around her knees, and no panties on, we can see her peeing directly into her jeans.  As she pees, her pants become soaked and a puddle forms on the roadway.  Next, she pulls her pants up, still wet, and continues to pose for the camera, to show off her wet jeans.