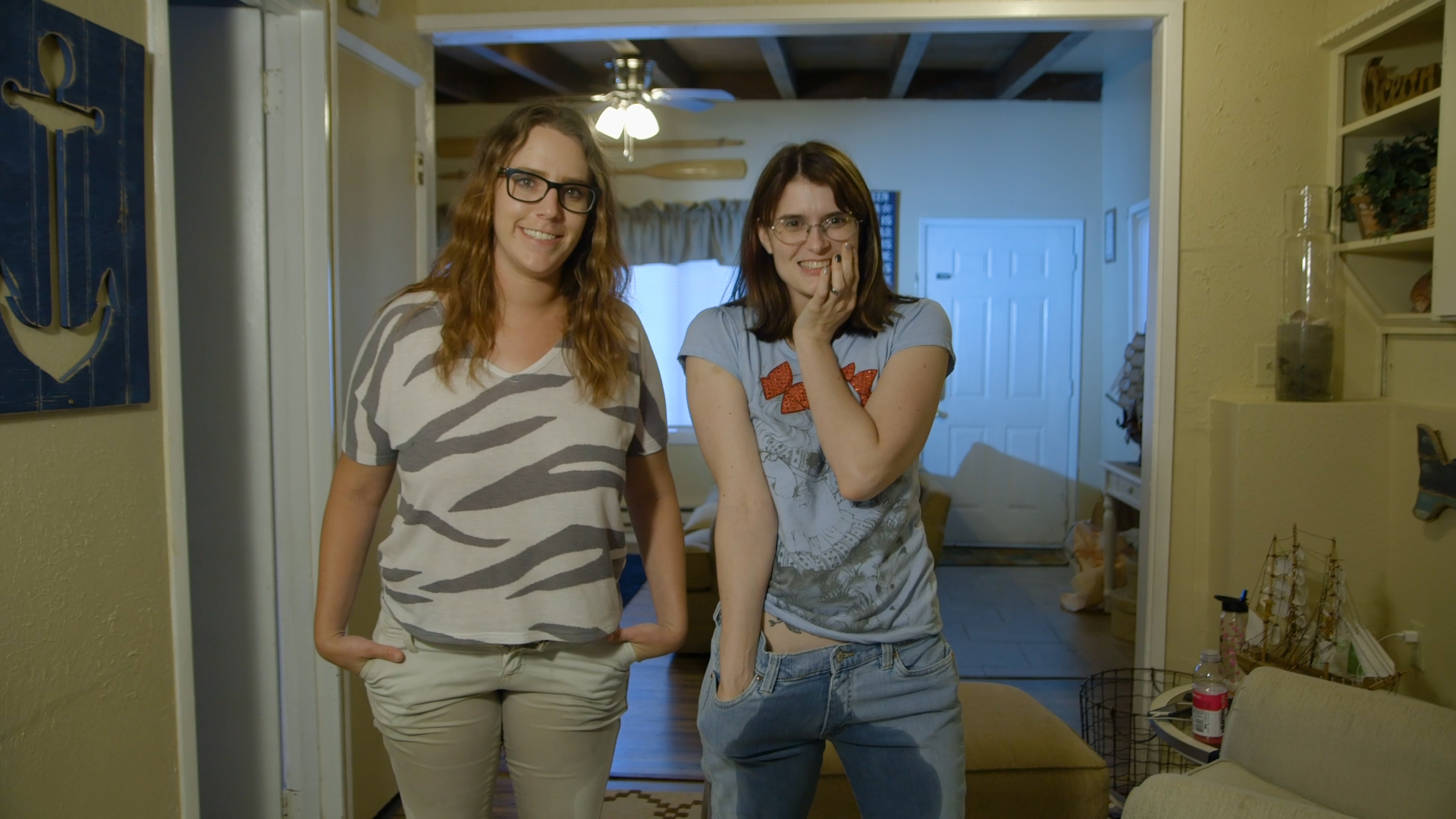 Pee Your Pants
Pee your pants along with Alisha and Sosha in this fun and interactive video.
Before you watch this video, make sure that you are ready- You are going to need to have a full bladder, be wearing something you don't care about wetting in, and you may want to make sure the floor under you is protected, because in this video Alisha and Sosha want you to pee in your pants as they watch.
The video starts off with Alisha and Sosha talking directly to you.  They are both wearing t-shirts, with Alisha in light khaki pants and Sosha wearing jeans.  For this video they explain how they wanted to do something different.  Instead of having you just sit there and watch them pee, they want you to wet yourself.
After waiting for an awkward moment for you to start peeing, they decide that you might be shy and need some encouragement.  To help you feel not so awkward about it, they decide to wet their pants first.  First Alisha pees in her khaki pants, then Sosha wets her jeans.  Now that they are both wet, it is your turn.  They watch, intently, and react as you pee in your clothes. Having enjoyed the experience, they say goodbye and leave to go clean up as the video comes to an end.