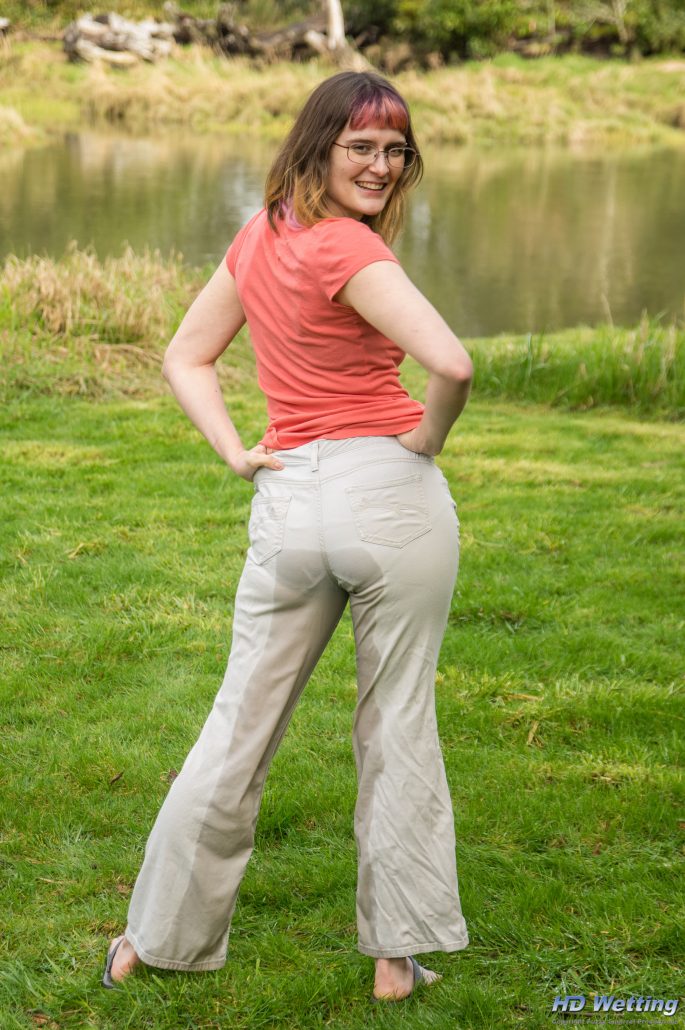 Pants Wetting on the Lawn
This sexy photo set features nearly 140 unique photographs depicting Sosha as she has a wetting accident out on the lawn.
In these pictures we get to check out Sosha as she poses for our camera wearing a salmon colored shirt and light pants.  She grows visibly desperate, and ultimately ends up completely peeing in her pants.  As she pees, the light colored fabric of her pants grows slightly transparent, revealing her dark panties, making them visible through the wet cloth.  Despite completely peeing herself, she still takes the time to show off her soaked pants in several dozen more photos.