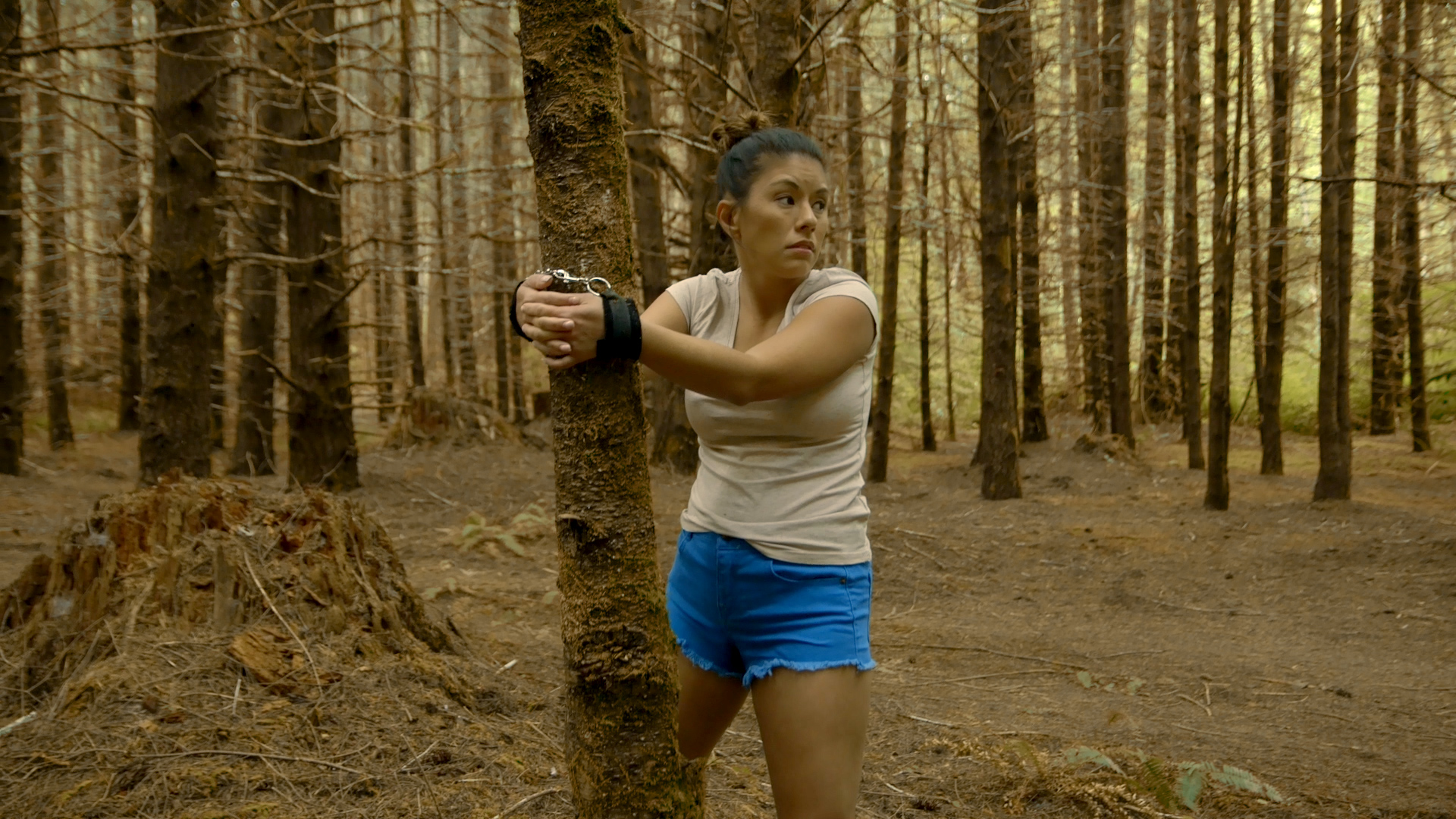 Nikko Trapped in the Forest
Extremely desperate to pee, Nikko ends up accidentally wetting her shorts when she is trapped in the forest in this bondage scene.
In this video we find Nikko deep in the forest.  Her arms are wrapped around a tree, and her hands are cuffed together, so she is unable to escape.  She needs to pee, badly, but with her hands bound, she can't get her shorts off.  All she can do is try to hold it, cross her legs tightly.
With no hope of freeing herself, it is only a matter of time before Nikko can't hold on any longer.  Despite struggling to hold it in, she is powerless to stop herself.    At her breaking point, she pees through her blue shorts, soaking them, and creating an impressive stream that runs down her legs.
Once she is finished peeing, she feels a lot better.  No longer battling desperation, her situation doesn't feel as tire, but is still trapped, in a state of bondage, now in wet shorts and unable to escape.