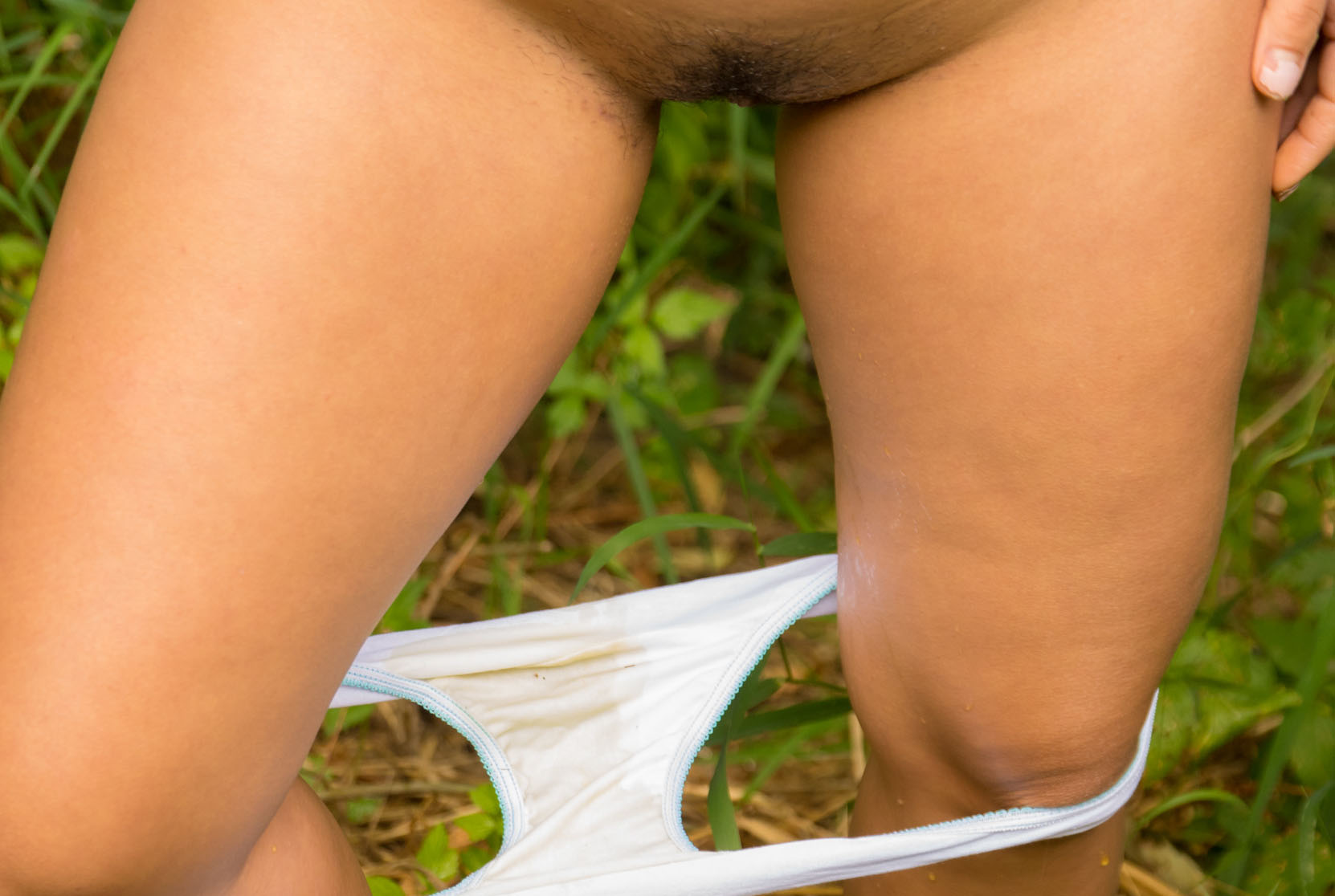 Nikko in White Panties
We are super excited to bring you another giant photo set with Nikko wetting her panties.  This impressively large set includes more than 150 unique photographs.
In this gallery, we join Nikko along a quite stream in the forest.  She poses for the camera wearing white cotton panties and a teal tank top.  It is clear how much she enjoys teasing the camera, her face lights up with joy as she lifts up her top to expose her breasts.
After several photos of Nikko looking extremely sexy, she pees.  Our photographer shot the peeing in a rapid burst, fast shutter mode, to give us the maximum number of photographs possible of the actual wetting.  A bit dehydrated, and having recently dined on a salad featuring asparagus, her pee is super yellow.  The contrast between the yellowness of her urine, and the white fabric of her panties, almost doesn't seem real.
Once she is done wetting, she pulls the panties down to give us a look at the damage from the inside.  After several shots showing off how soaked her underwear is, she takes them all the way off and holds them up to the camera for some additional close ups.