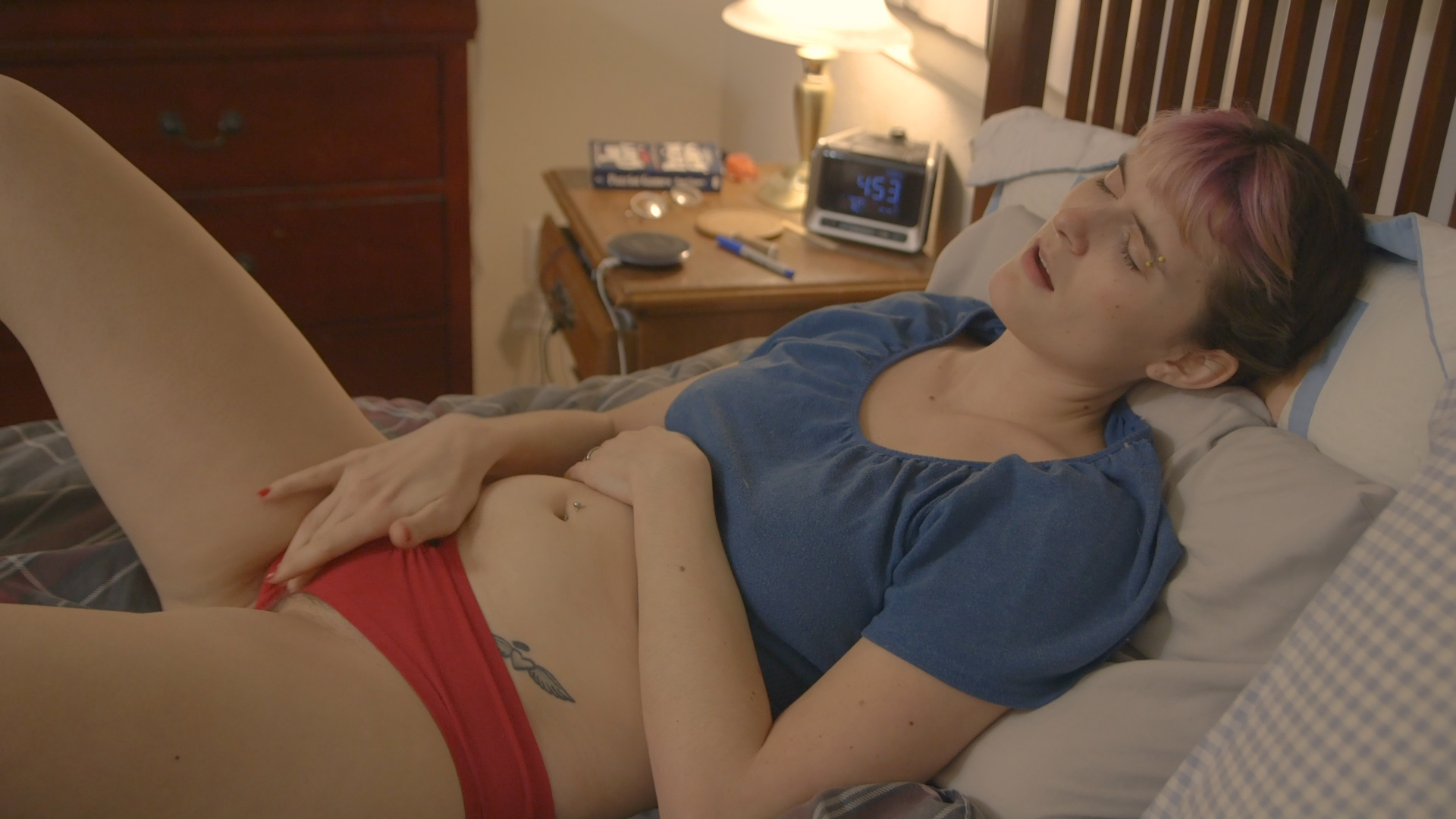 Masturbating in Red Panties
In this video we find Sosha desperate to pee and masturbating in her red panties.
Sosha, it turns out, gets horny when she has a full bladder.  The more desperate she is to pee, the more turned on she is.  We find her, at the start of this video, lounging on her bed, but extremely desperate to pee.  The desperation has only aroused her, however, so instead of going to the toilet for relief, she decides to masturbate.
We get to watch as she takes off her shorts, revealing her sexy red panties, and lays back on the bed touching herself.  With her visibly bulging bladder, she rubs her pussy through her panties, going faster and faster.  Her muscles tense, her back arches, and she loudly moans with ecstasy as she approaches climax.  Masturbating furiously, waves of pleasure pass through every cell in her body, causing her to forget all about her swollen bladder.
As she reaches climax she is absolutely helpless when it comes to her bladder.  Peeing in her red panties, she soaks not just the sexy underwear, but her bed as well.  She cries out in pleasure as the intense orgasm pulses through her body and then leaves.  It is over.  She had a wonderful climax, but also peed in her panties and made a puddle on her bed.  Still, it seems to her, it was well worth it.