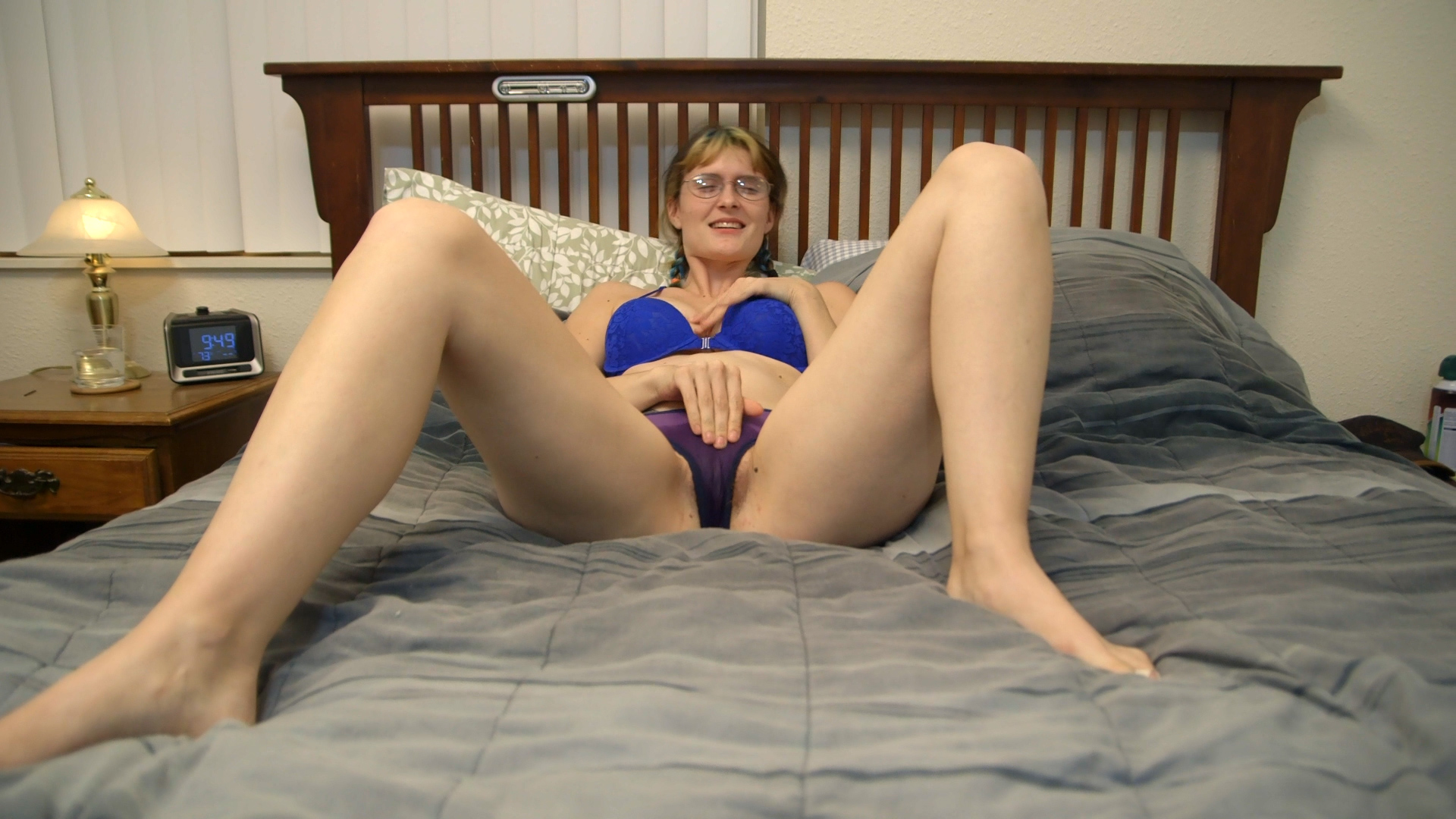 Masturbating and Peeing in Panties
While enjoying some intimate, private play time, Sosha pees in her panties in this video.
We find Sosha in the bedroom, relaxing on the bed wearing only her bra and panties.  She is very horny, so it isn't long at all before she is rubbing herself in her purple cotton panties.
She also needs to pee.  As the pressure in her bladder builds, she grows more and more excited.  Finally, she is unable hold back any.  Still wearing her panties, and still masturbating furiously, she pees full force into her underwear.  Streams escape between the cracks of her fingers and she rubs even faster.
Eventually she finishes peeing, but keeps masturbating.  She is now so turned on that she has completely forgot about the camera, lost in a state of complete ecstasy. With her panties soaking wet, she continues masturbating furiously.  And then, she cums.  Reaching climax, she tries not to scream too loud.  Her whole body tenses as waves of pleasure pass through her.
Then, the moment is over.
She relaxes, laying back, panties and bed still drenched with her pee.  It takes her a moment to collect her thoughts.  Realizing the camera is still recording, she shares a few thoughts about the experience before saying goodbye.