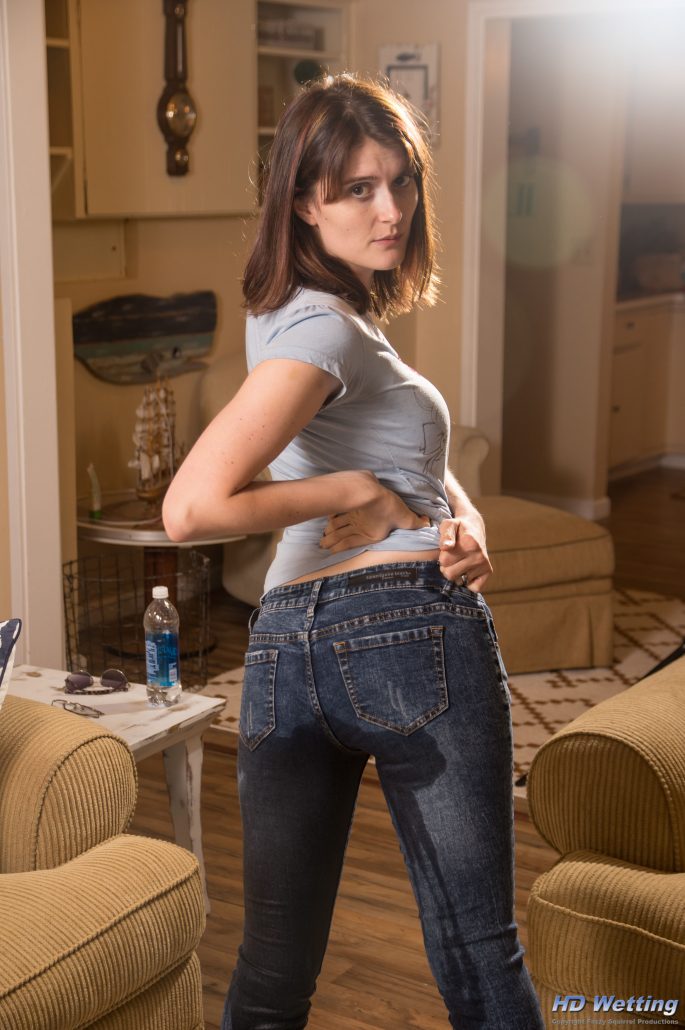 Living Room Jeans Wetting
Check out this stunning photo set featuring Sosha peeing in her jeans in her living room.  Carefully lit, and shot in stunning resolution, these pictures let you clearly appreciate every drop as Sosha wets her pants.
This photo set starts out with Sosha posing for the camera.  She is wearing jeans and a t-shirt.  At first, we just get some cute poses, but then she begins to look desperate, crossing her legs and holding her crotch.  Finally, she lets it go, peeing in her pants.  After unleashing a flood in her jeans she takes off her shirt and shows off the wet patch on her clothes.  Finally she takes the wet pants off, letting us appreciate several pictures of her in her wet panties.