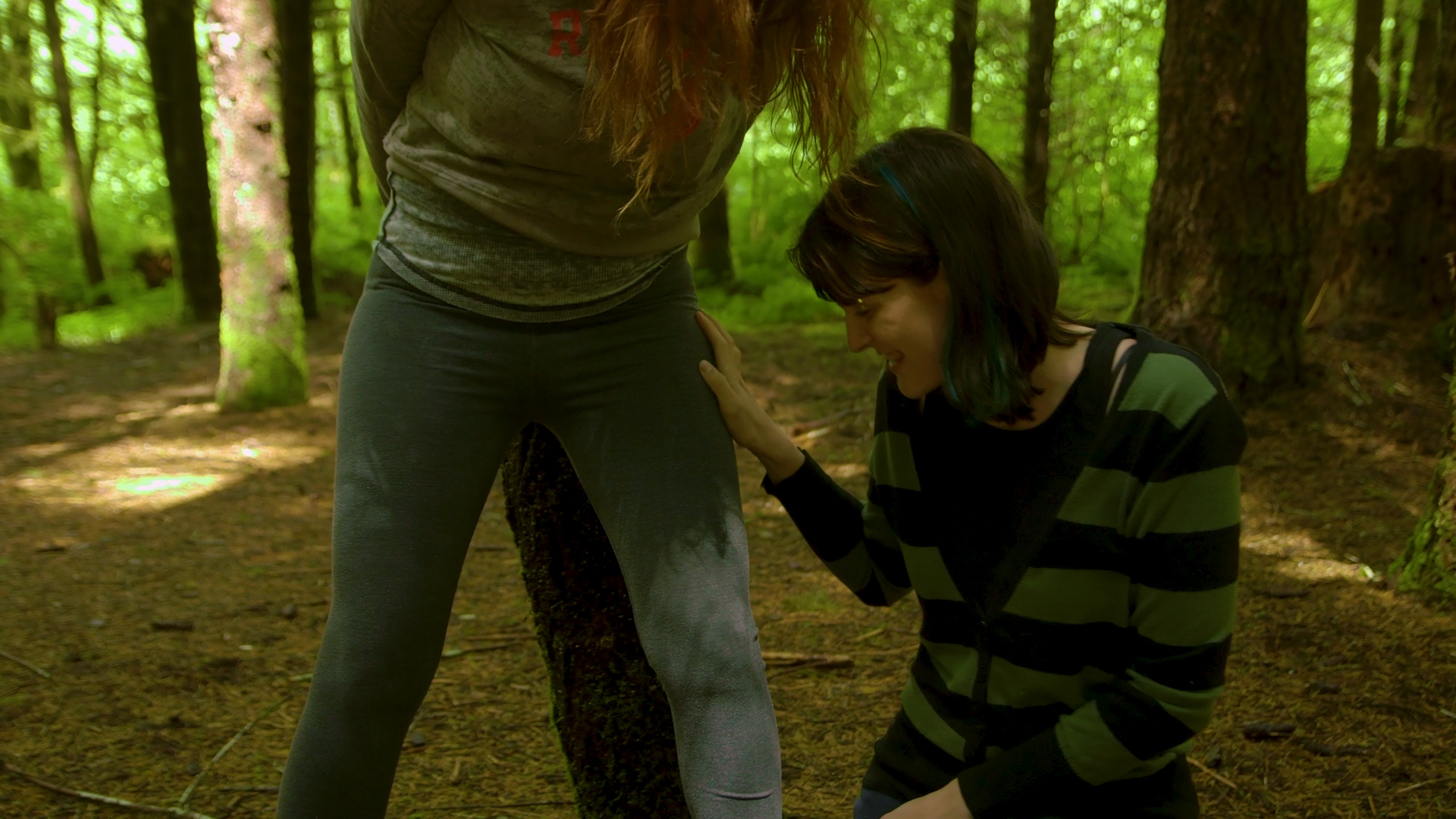 Lesbian Campout Bondage
Lot's of people love camping, but once the tent is all set up what are you going to do all day?  Well, if you're Sosha, the answer is tie your best friend to a tree and wait for her to pee in her pants.
This video takes us camping with Alisha and Sosha where they engage in some pissy wet fun.  When Alisha needs to pee, she is excited to get tied up by her friend.  Tied to a tree, she us unable to move.  Ultimately, she has no choice but to pee in her pants.
After she she wets herself, Sosha teases her a bit.  Then Sosha pulls down Alisha's wet pants and underwear.  While she is still tied up, Sosha goes down on Alisha, performing oral sex on her.