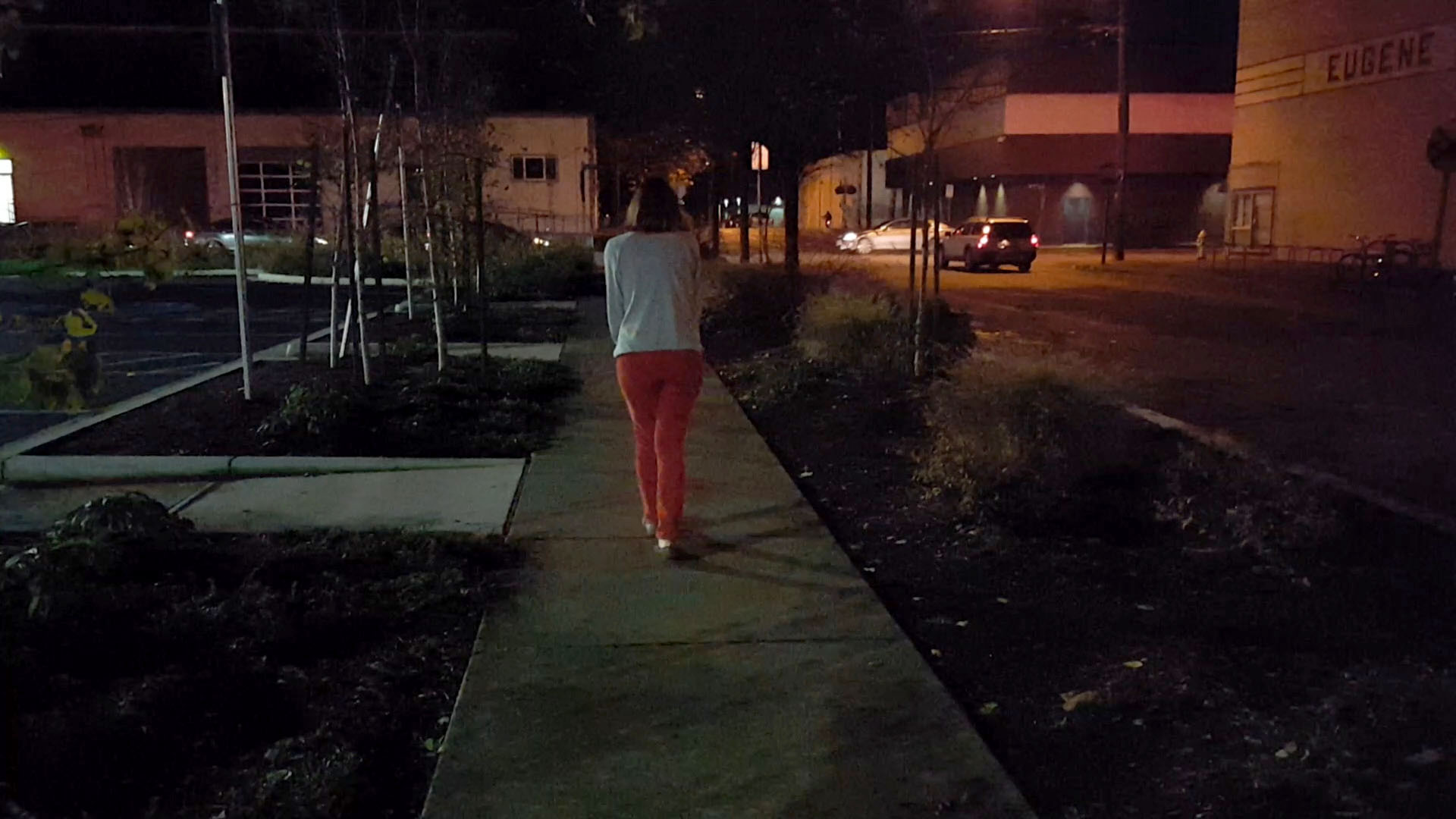 Late Night Public Accident
Desperate to pee, Sosha ends up publicly having a wetting accident in this video.
We join Sosha as she is walking around downtown late at night, desperately searching for an open business that has a bathroom.  Struggling not to have an accident in her pants, we follow her around as she searched for somewhere to relieve herself, growing more and more desperate along the way.
In spite of her efforts, she is unable to find a place to go and simply needs to pee too bad.  At her limit, she involuntarily pees, having a humiliating accident in her pants while walking along a busy downtown street.  Cars rush past as she pees down her legs, soaking her pants.  Finally, she is able to regain control and stop wetting herself, but it is too late.  The damage is done.
Humiliated at having an accident in public, she decides there is nothing to do but try and walk home.  The video comes to an end as she walks off, pants visibly wet, tugging at her sweat shirt to try to cover her accident.