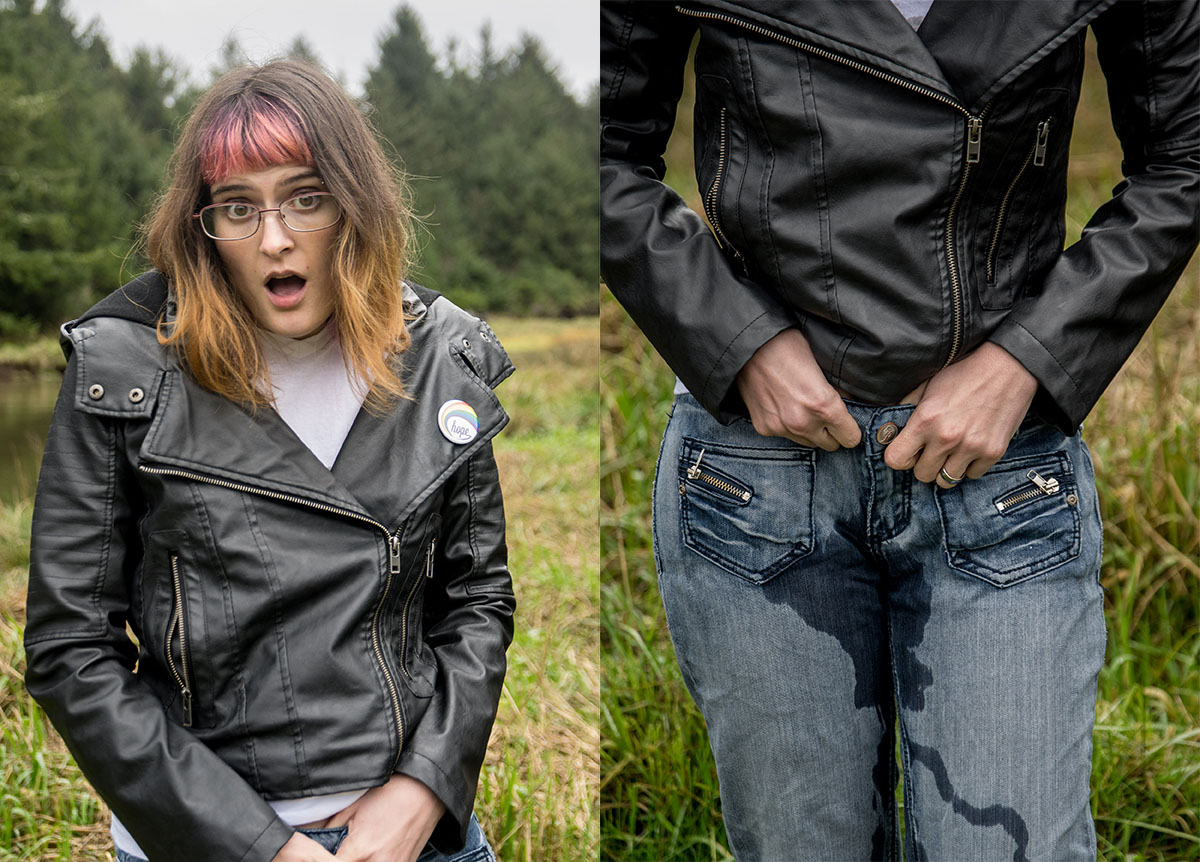 In Her Jeans Down by the River
In this beautiful photo set we get to check out Sosha as she wets her pants standing next to a scenic river.
This solo photo set features Sosha wearing tight jeans and a black leather coat.  She is outdoors, alongside a beautiful scenic river.  At the start of the photo set she gives us several cute poses.  As we make our way through the photos, she starts to look as if she might need to pee- In several if the pictures she seems to be crossing her legs and holding herself.
Our suspicions about her bladder are soon confirmed, the next group of images seem to show Sosha wetting her pants.  It starts out as just a small wet patch, but soon extends down her legs.  Her jeans grow visibly dark with the wetness.  There is no doubt, and no way to hide it, Sosha has peed her pants.  The gallery finishes off with several more photographs of Sosha showing of her pee soaked pants to the camera.