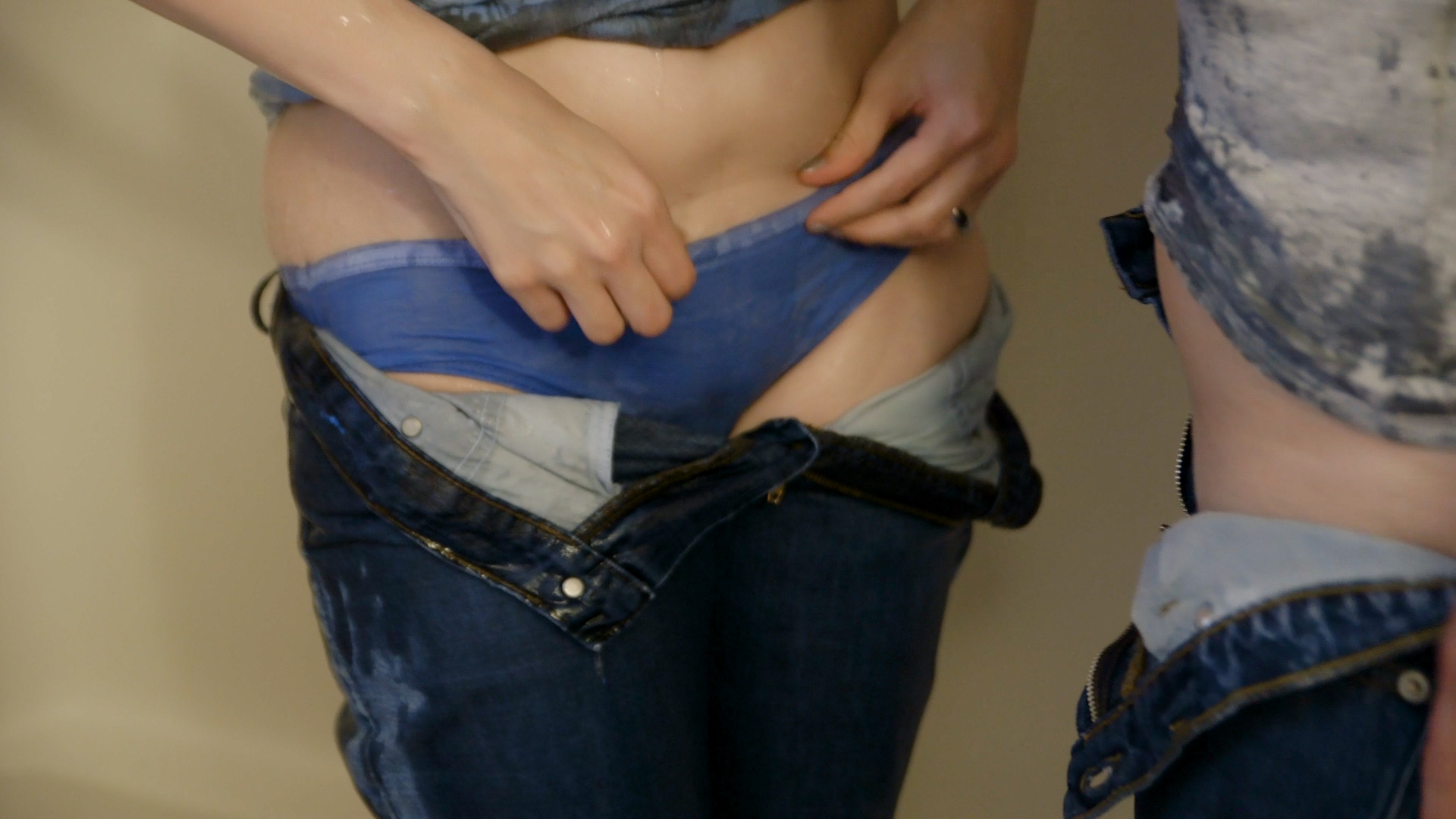 How to Take a Shower
For most of us, taking a shower is a simple matter of routine.  Sosha and Alisha, however, approach showering differently.  For them, a shower provides a prime opportunity for some kinky wet fun as they demonstrate in this video.
We start off with Alisha and Sosha standing in the shower together, water turned off, fully clothed.  They are both wearing jeans and t-shirts as they talk to the camera.  First, Alisha intentionally pees in her pants, completely soaking them.  Next, it is Sosha's turn to pee.  The camera zooms in for a close up as Sosha intentionally wets her pants.  With both their pants now wet with pee, still fully clothed, Alisha turns on the shower.  It isn't long at all before they are both completely soaked.
Now that they are drenched from head to toe, they help each other undress.  Once completely naked, Alisha goes down on Sosha and eats her out.  After Sosha climaxes, it is now Alisha's turn.  While making out, Sosha fingers Alisha until she cums.  At this juncture, they remember they are being recorded on video and briefly say goodbye as their shower comes to an end.