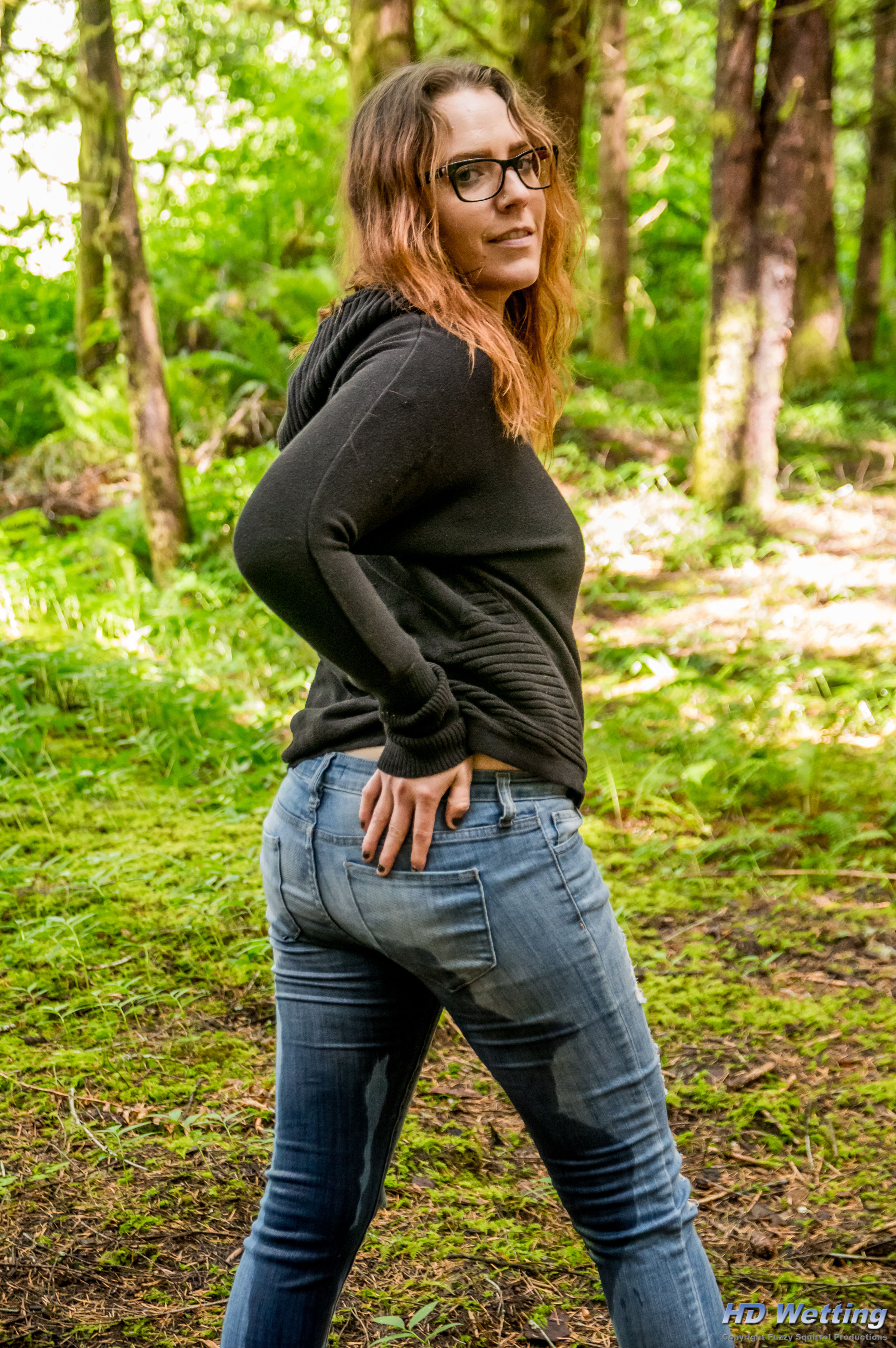 Giant Jeans Wetting Gallery
This is one of the single largest photo galleries we have ever published.  It features 180 photographs of the beautiful Alisha Adams posing for our camera in the forest and peeing in her jeans.
In this photo set we find Alisha standing in the middle of a lush old growth forest wearing a black hoodie and jeans.  She poses for the camera, looking adorably cute.  As we move through the photo set, after a few dozen images, we come to several pictures of Alisha looking desperate to pee.  She is pressing her legs tightly together and holding her crotch.
After several desperation photos, we then get to see several dozen more images as she wets herself.  Shot in burst mode, every moment of her being is recorded in these high resolution photographs.  We can see everything, from the first tiny wet patch between her legs, to streams stretching all the way to the ground.  Once she is done peeing, she shows off her wet jeans for the camera, letting us appreciate just how much she peed.  As we approach the end of the photo set, she takes her jeans off, giving us a nice look at her soaking wet panties.