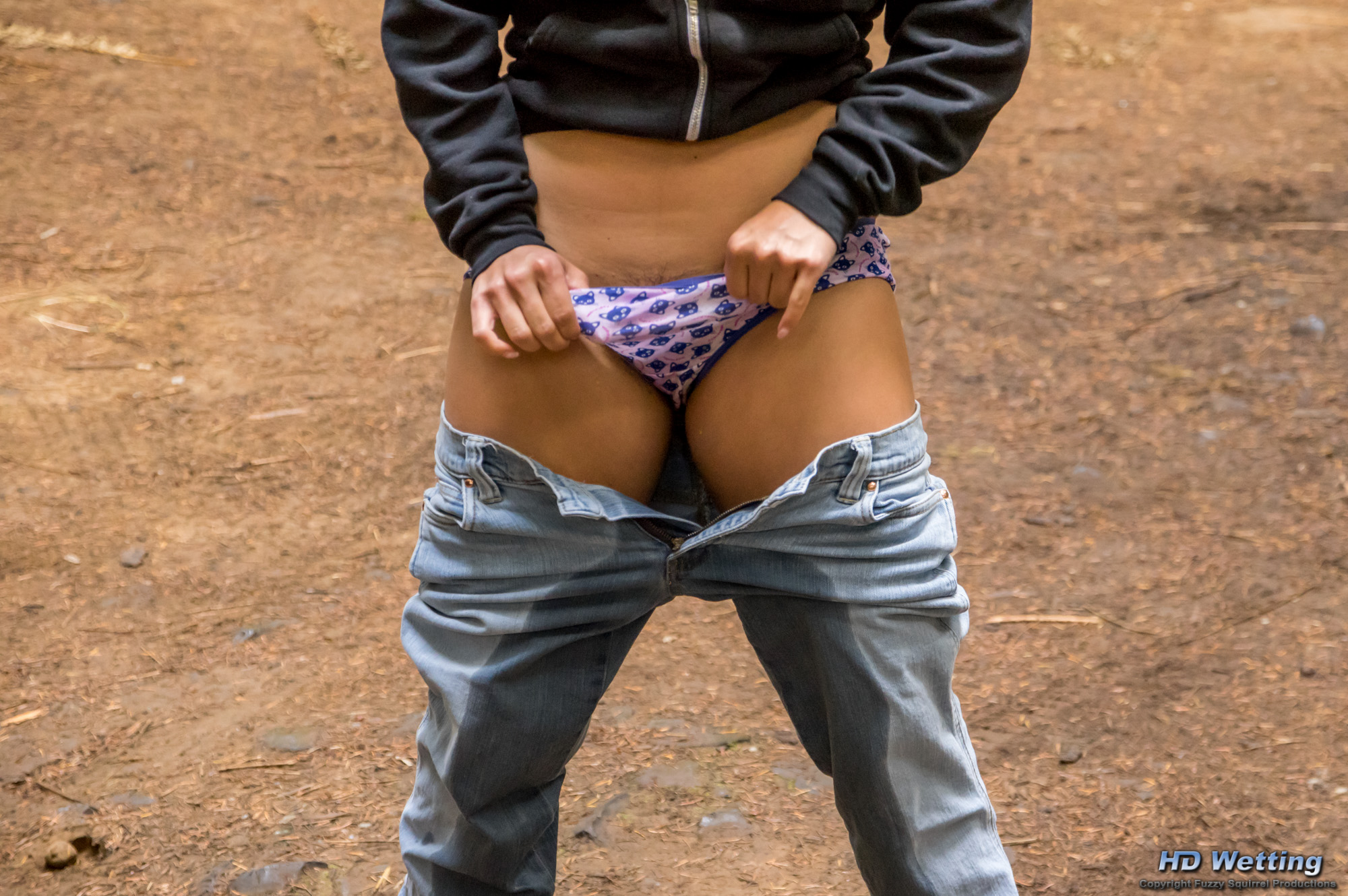 Forest Wetting With Nikko
This giant photo gallery takes us deep into the forest where we find Nikko.  Featuring over 130 images, we get to see Nikko pee in her jeans, then show off her soaking wet panties.
The gallery starts off with a series of images of Nikko posing for the camera, looking cute as she is desperate to pee.  When she does pee her pants, it is well documented, every photo shows the wet stain growing just a bit larger until her jeans are soaked. After she is done peeing, we are treated to several more images where she shows off her wet jeans to the camera.  She then pulls down her pants, revealing her cute kitten panties, and shows off how wet they are as well.  Pulling down her panties, we can even see the previous white fabric is now wet and yellow.