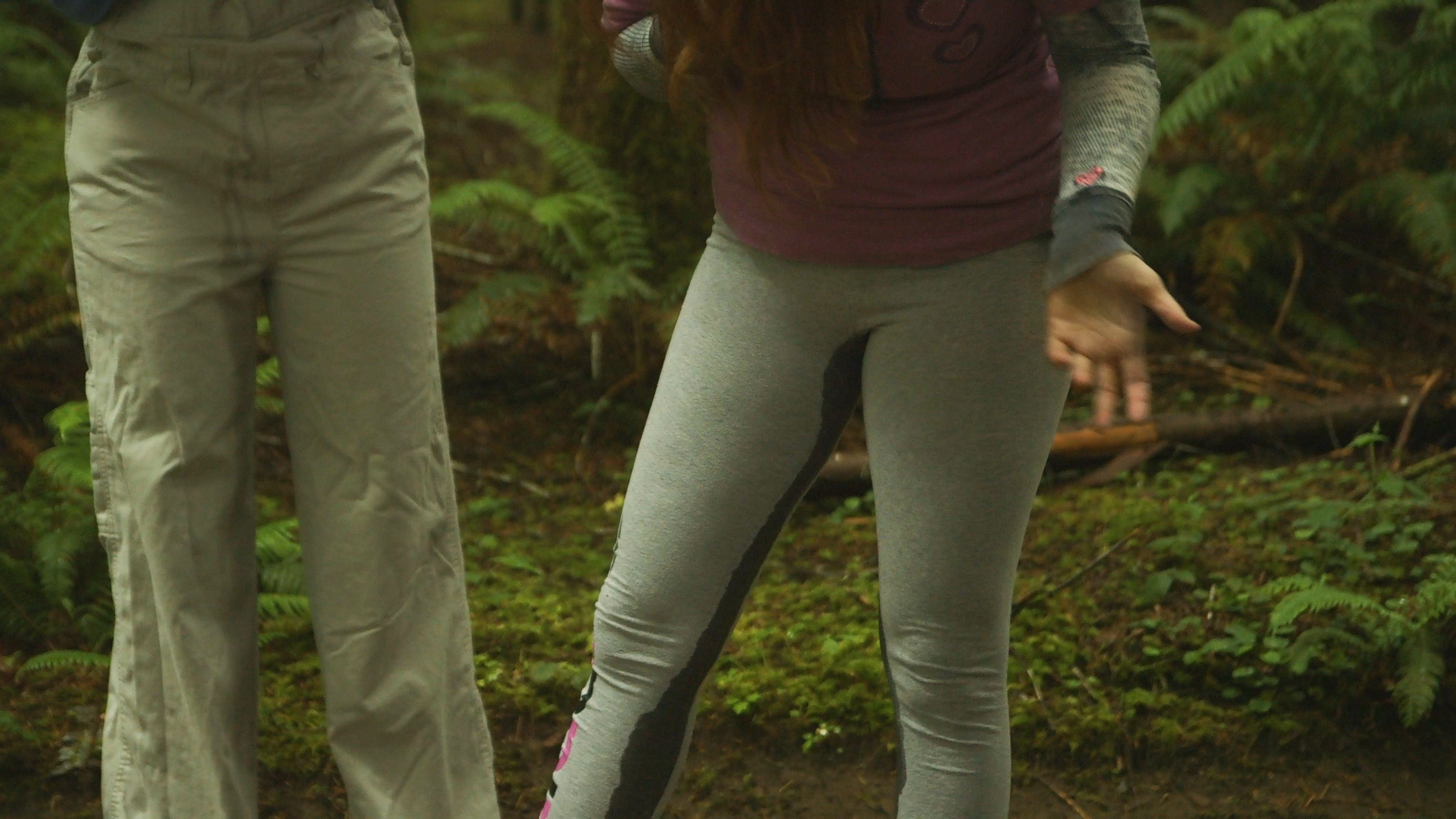 Forest: Pissing and Kissing
Watch both Sosha and Alisha pee in their pants in this sexy lesbian wetting video.
We join Alisha and Sosha outdoors in this video as they make out while completely surrounded by a lush forest.  As they are making out, Sosha starts to fidget.  She pulls away from Alisha and explains that she needs to pee.
Alisha, however, is having a good time and doesn't want to stop making out.  She begs Sosha to keep holding it and they go back to kissing.  They make out for a while longer, but Sosha is bouncing around, clearly struggling with her bladder the whole while.
Eventually Sosha can't hold it anymore and wets her pants as Alisha watches.  Sosha is absolutely humiliated despite Alisha's attempts to comfort her.  Finally, Alisha offers to pee in her leggings as well, that way they can both be wet and neither has to be embarrassed.  Sosha watches as Alisha proceeds to intentionally pee in her leggings.
With both their pants visibly wet with pee, they continue making out for a while longer.  Soon, the making out progresses to rubbing.  With their hands down each other's pants they finger each other until they each have an orgasm.  Eventually it starts to rain, and they decide to seek shelter.