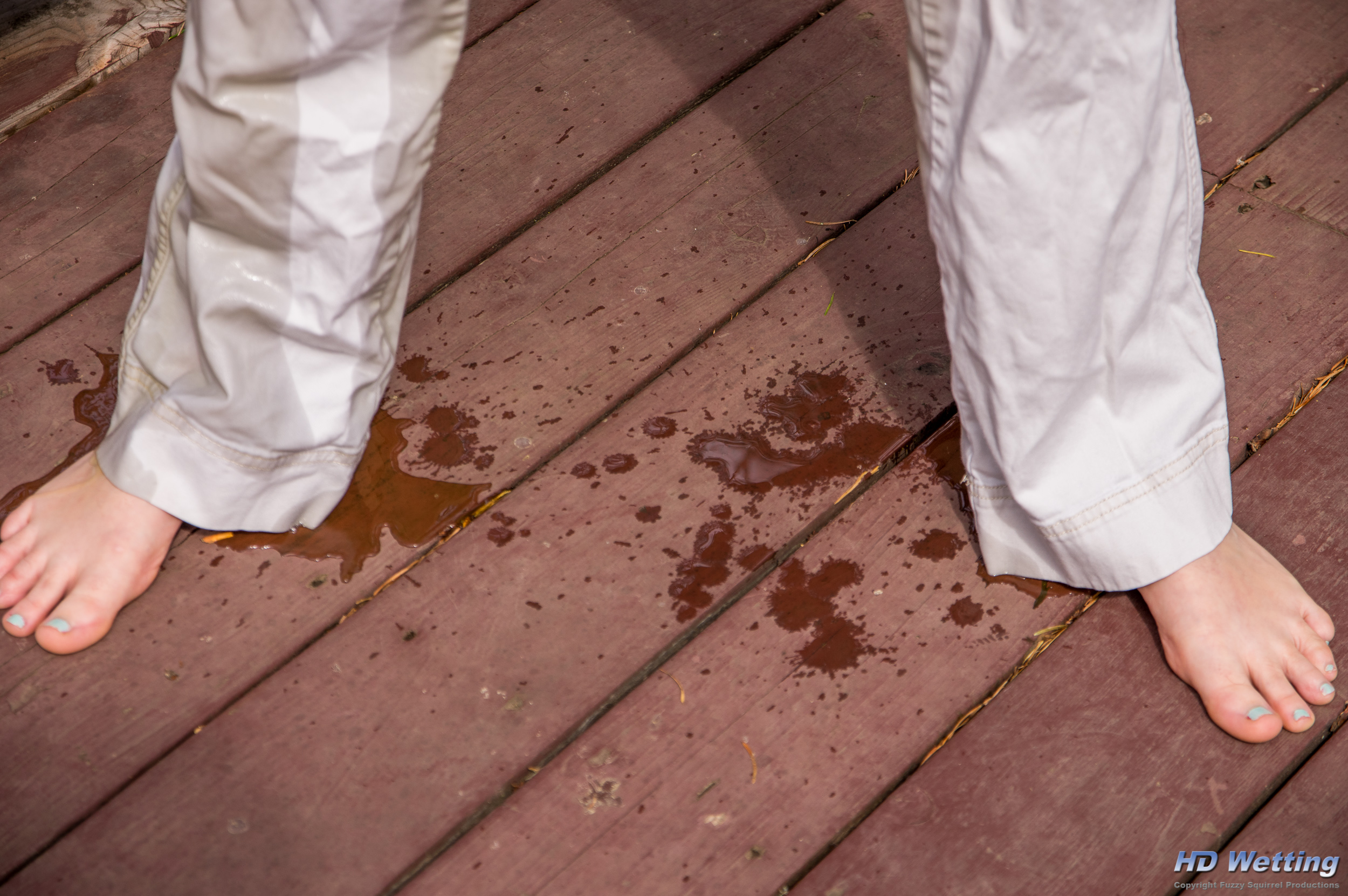 Desperate in White Pants
Check out Alisha as she grows desperate to pee and wets her white pants in these extremely sexy photos.
In this impressively large photo set, featuring more than 180 unique photos, we step into the outdoors with Alisha.  She is wearing a black, zip-up hoodie and white pants.  As we start viewing the photos in this set, Alisha is looking comfortable as she poses for the camera.  But, as we progress through the images this soon changes.  We get several pictures of her as she looks extremely desperate to pee, pressing her legs and holding her crotch.
Finally, Alisha pees in her pants.  We are treated to numerous close up pictures showing extreme detail as she pees.  It starts as just a small wet spot, but isn't long at all before her pants are completely soaked.  After she wets her pants, she takes them off to show off her dripping wet panties.