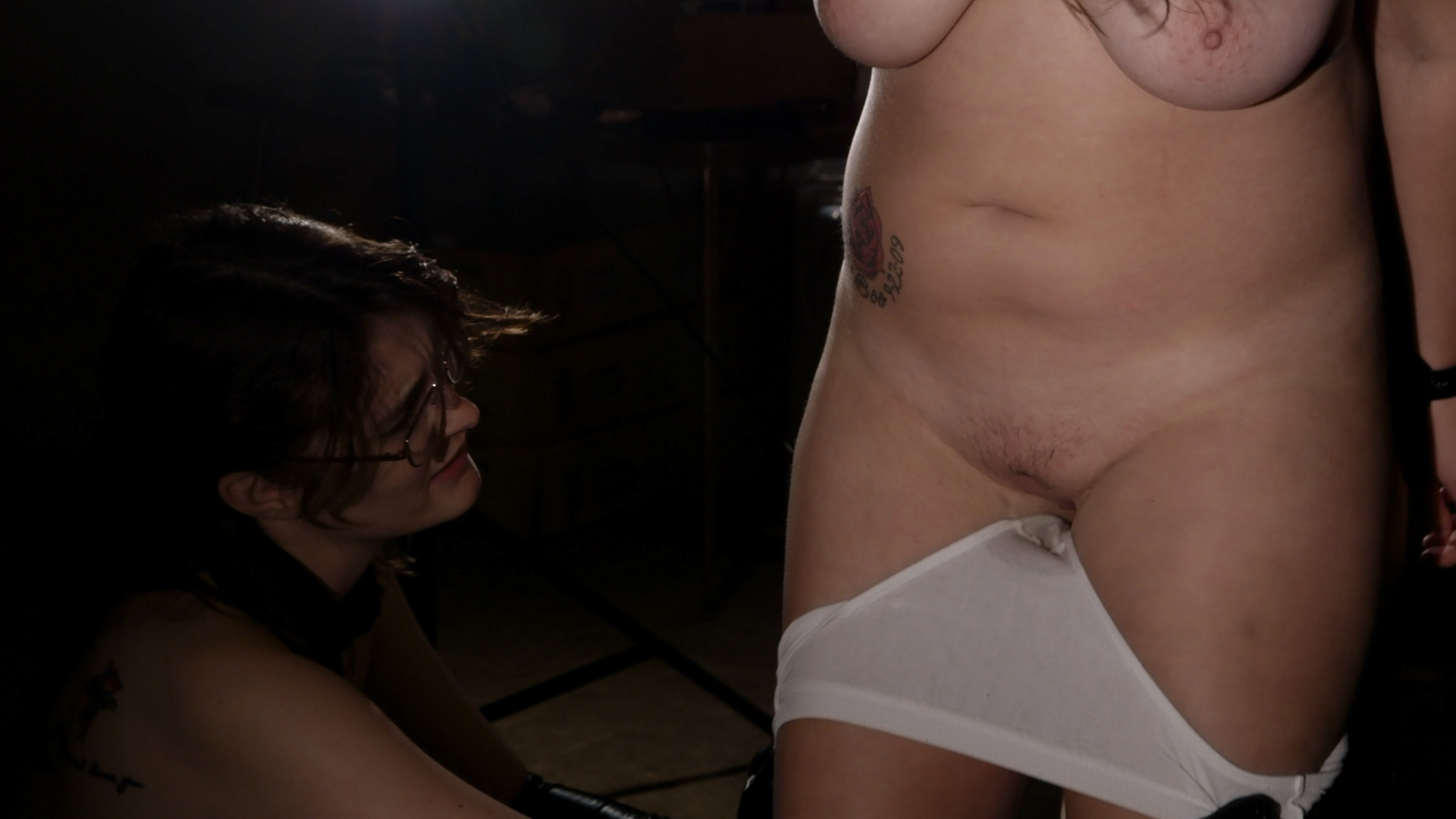 Bound in White Panties
Wearing only white cotton panties, Alisha is bound and desperate to pee in this video.  Unable to hold on any longer, she ends up peeing in her underwear as Sosha watches her.
This video starts off with Alisha tied up in the dungeon, wearing only white cotton panties.  She is extremely desperate to pee, but unable to escape.  Dressed as a sexy dominatrix, Sosha enters the scene and tries to make Alisha loose control of her bladder.  Sosha tickles Alisha and pressed firmly on her bladder as Alisha squirms, struggling not to pee.
Ultimately Alisha reaches her breaking limit.  As Sosha gleefully watches, Alisha wets herself, peeing in her panties.  Once Alisha is done peeing, Sosha removes her wet panties, leaving her completely naked.  Then, with Alisha still wet with her pee, Sosha proceeds to rub her pussy.  It doesn't take Sosha long to give Alisha an orgasm.  Sosha then walks off, leaving Alisha bound and nude.