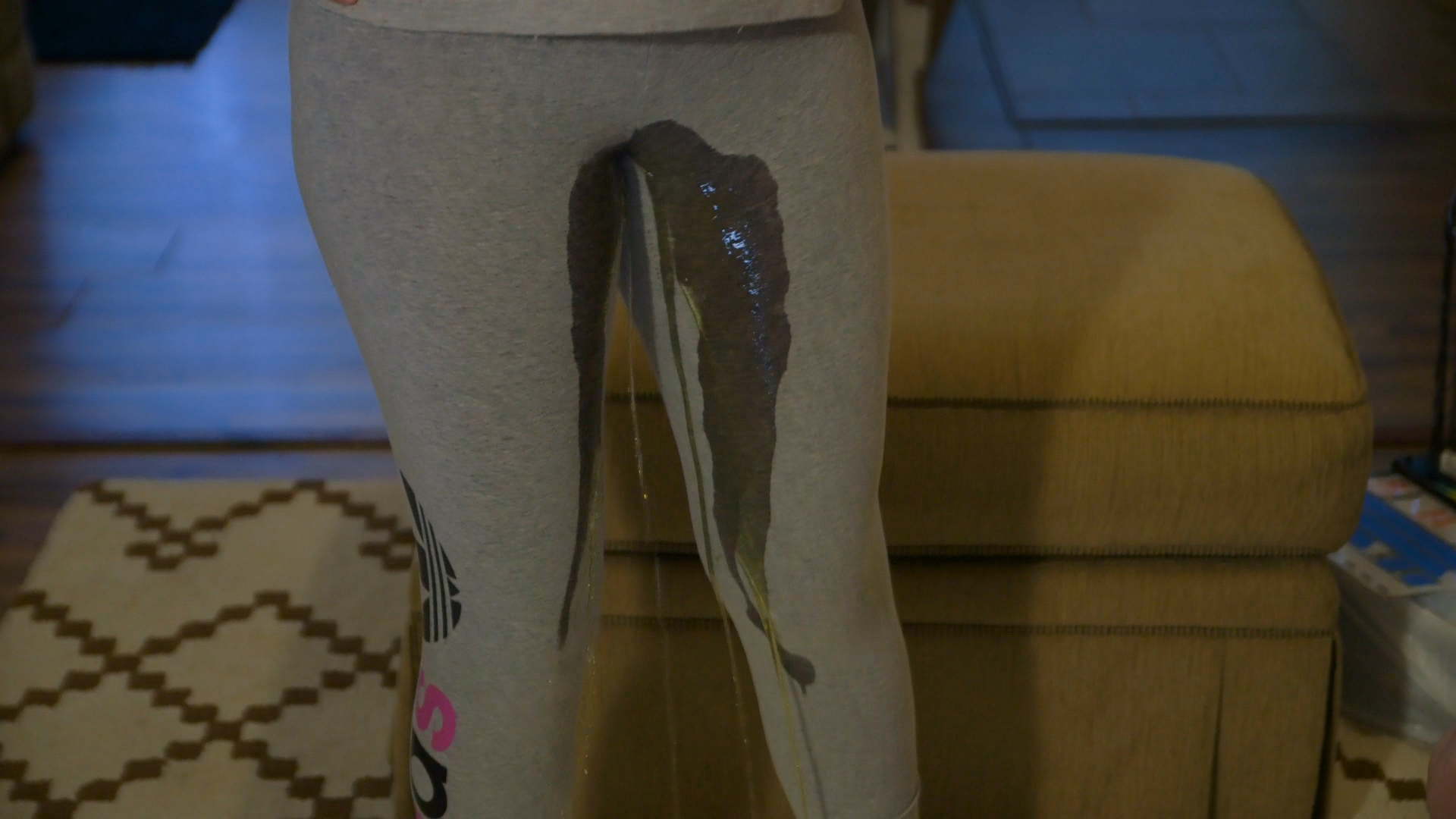 Alisha's Kinky Confession
In this sexy video, Alisha confesses her secret pants wetting fetish to her friend, Sosha, and then goes on to demonstrate how she wets herself.
Sosha is sitting peacefully in the living room, reading over some notes, when Alisha approaches her.  Sheepishly, Alisha asks Sosha if she remembers a prior conversation they had where Alisha admitted she had a kinky fetish, but didn't say what it was.  Sosha remembers the conversation well.  Blushing, Alisha decides that the time is finally right to come clean and tell Sosha the whole truth about her fetish- Alisha is into watersports, mostly pants wetting.
Sosha listens, intrigued, but doesn't say much.  Finally, Alisha decides the best way to explain is just to show Sosha what she is talking about.  Wearing gray sweat pants, Alisha stands in front of Sosha and intentionally wets herself.  Surprised, Sosha is left speechless.  When she does manage to speak, she states that watching Alisha wet herself was the hottest thing she has ever seen.  With Alisha still wearing her wet clothes they make out. While kissing, Alisha fingers Sosha until she climaxes.