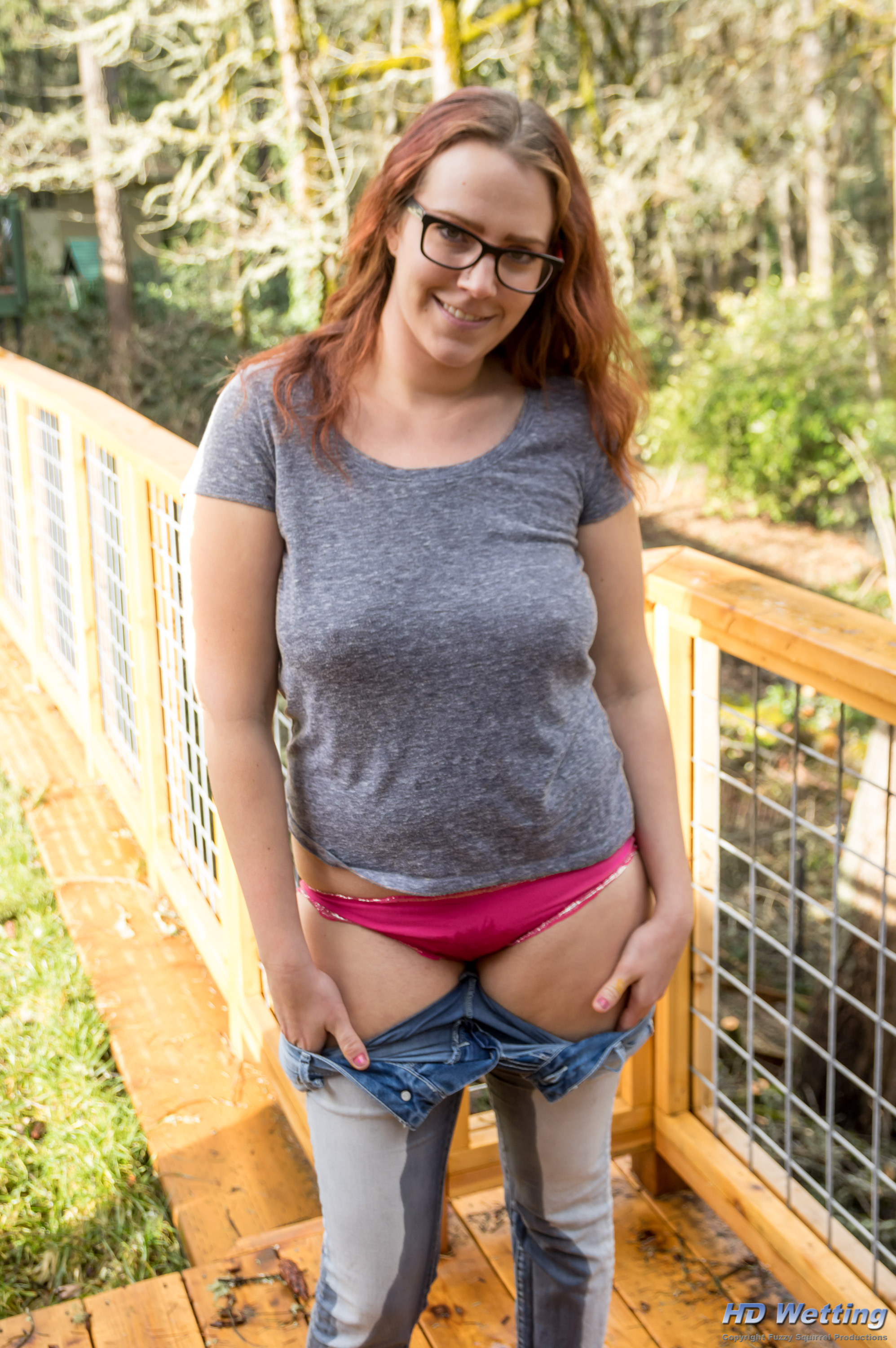 Alisha Peeing in Her Jeans and Panties
This giant photo gallery features more than one hundred images of Alisha peeing in her jeans.  Once she is done wetting her pants, she takes them off, revealing her soaked pink panties.
We start off the photoset outside with Alisha, looking cute in her tight jeans and t-shirt.  After a few cute poses, it becomes evident that she needs to pee.  There are several dozen photos of Alisha crossing her legs, holding her crotch, and looking extremely desperate.
When she does pee her pants, it starts out as just a small leak.  Even though she has wet a little, she still tries to hold on.  The small wet patch, however, is clearly visible.  It isn't too much longer before she accidentally leaks more, followed soon by even more leaks.  Ultimately she ends up completely wetting her jeans.
After she is done peeing she takes some time to show off her soaked jeans for the camera.  Then, she proceeds to take off her peed in pants, revealing her wet, pink, cotton panties underneath.  She shows off the wet underwear, before taking them off as well and holding them up to the camera.