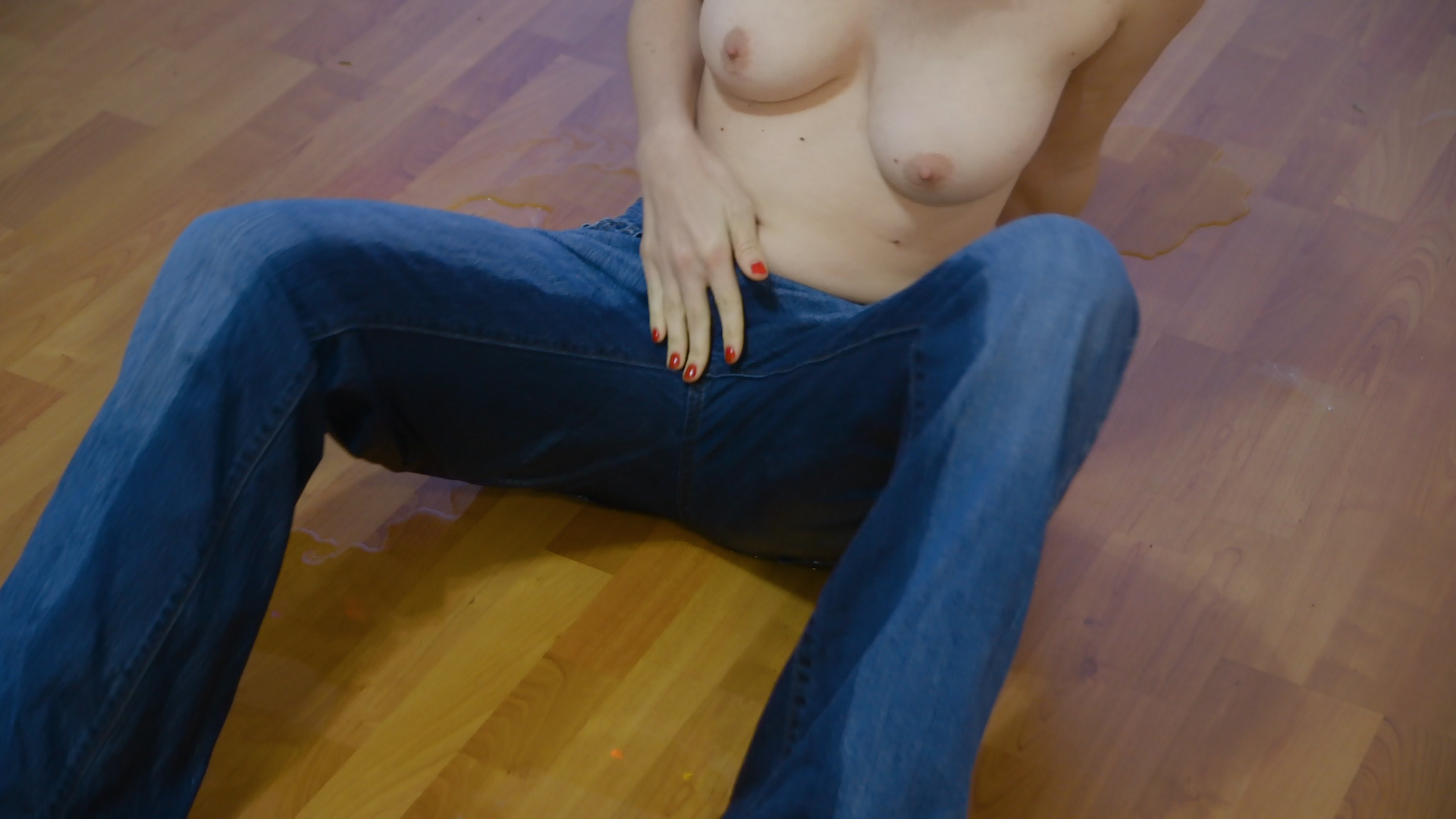 Puddle Play
Peeing in her jeans is just the beginning of this video.  After soaking her pants, she sits down on the floor for some sexy fun in her own piss puddle.
In this video we find Sosha, topless, wearing only jeans and panties.  Needing to pee, and in love with wetting her pants, she doesn't hold back.  The camera zooms in as she lets go, peeing through her underwear and soaking her jeans.  As she pees, the camera pans down, following the streams down her legs to her bare feet, where a warm golden puddle is forming.
Once she is done peeing she sits down on the floor, directly in the center of her puddle.  Relishing in the sensation, she runs her hands across the wet denim, before removing her jeans and revealing her sopping wet blue and white striped cotton panties.
Now, wearing nothing but her pee saturated underwear, sitting a puddle of her own making, she gives in to the overwhelming sexual urges.  Leaving her wet panties on, she rubs her pussy, furiously masturbating until she has an intense, full body, orgasm.  With that, she is spent.  In her post-orgasmic state, the video comes to a close, as she completely looses track that she was doing a video.