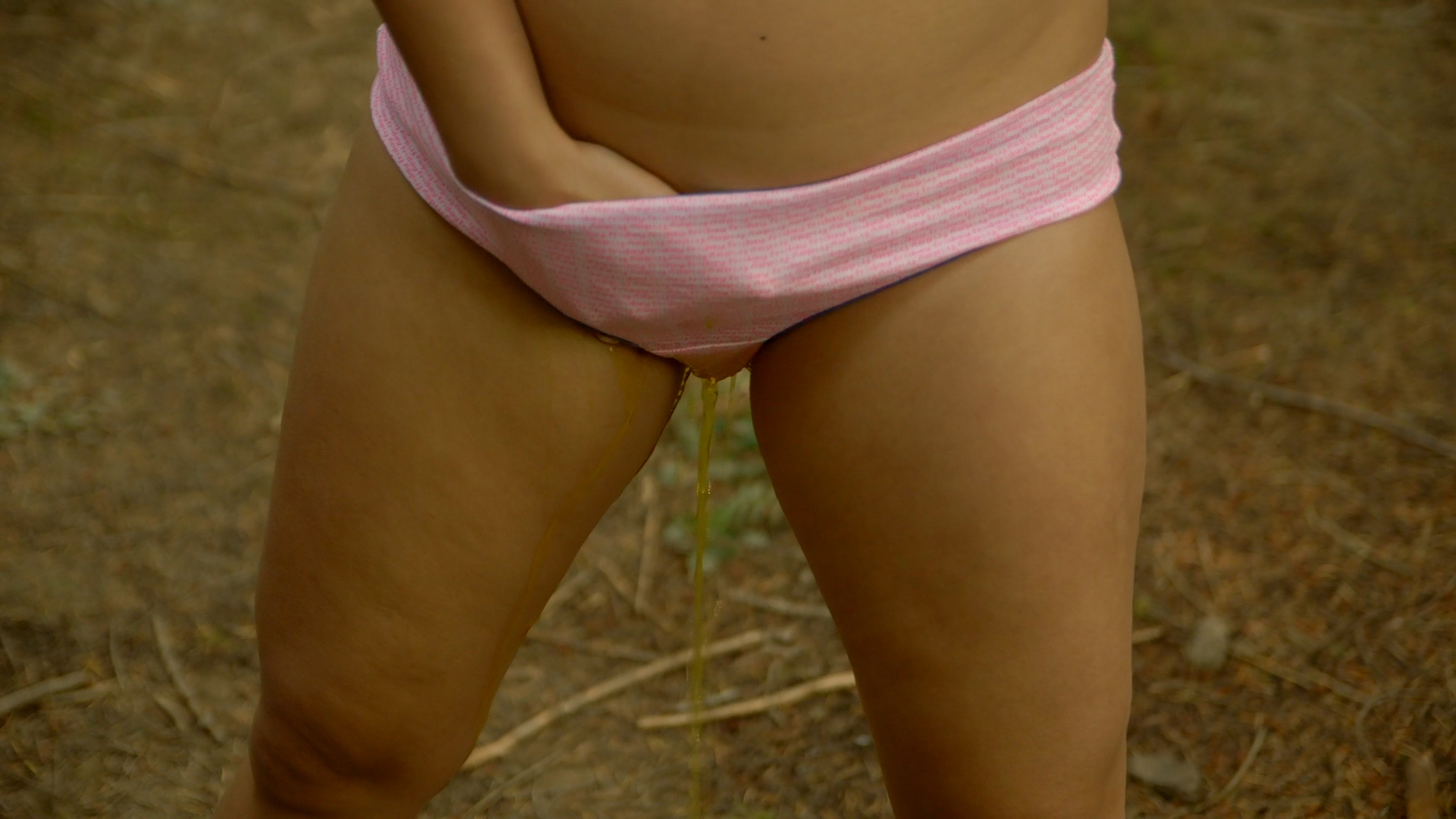 Pink Panties in the Forest
Watch as Nikko pees in her pink panties, then masturbates, in this video.
We head out into the forest for this video, wear we find Nikko wearing only a tank top and panties on a warm summer day. She is also desperate to pee.  For the first bit of the video, Nikko talks openly about how much she loves having accidents and wetting herself.  The entire time she is talking about it she is growing more and more aroused.
Having reached a state of extreme arousal, and extreme desperation, Nikko proceeds to pee in her pink cotton panties as she rubs herself.  As she finishes peeing, she continues fingering herself inside of her wet underwear.  Eventually she takes the underwear off, and finishes masturbating.  Before long, she has an intense climax.
Wet, and in a state of post-orgasmic bliss, Nikko stands in the forest, naked from the waist down.  Remembering that she is being recorded on video, she says goodbye, then takes a few moments to soak in and enjoy the experience she just had.