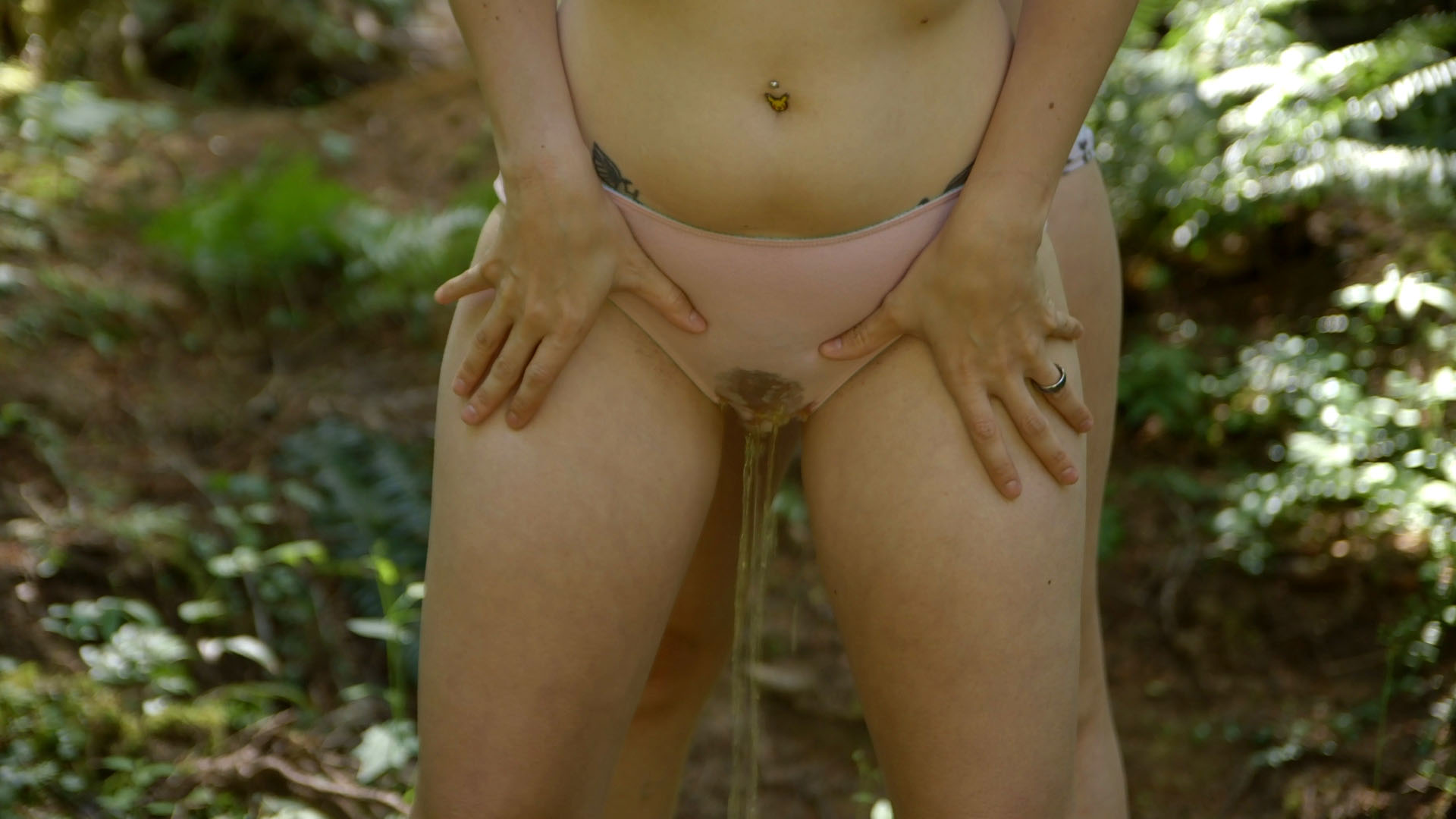 Peeing in Panties and Making Out
Alisha and Sosha make out and pee in their panties together in this kinky video.
Set deep in the forest, we join Sosha and Alisha, wearing only their panties.  We get to watch as they make out, pausing briefly only to pee in their panties, one at a time.  After they have each wet themselves, they return to kissing.  Ultimately, the video ends when they decide the insects are to bothersome and that it is time to head home.