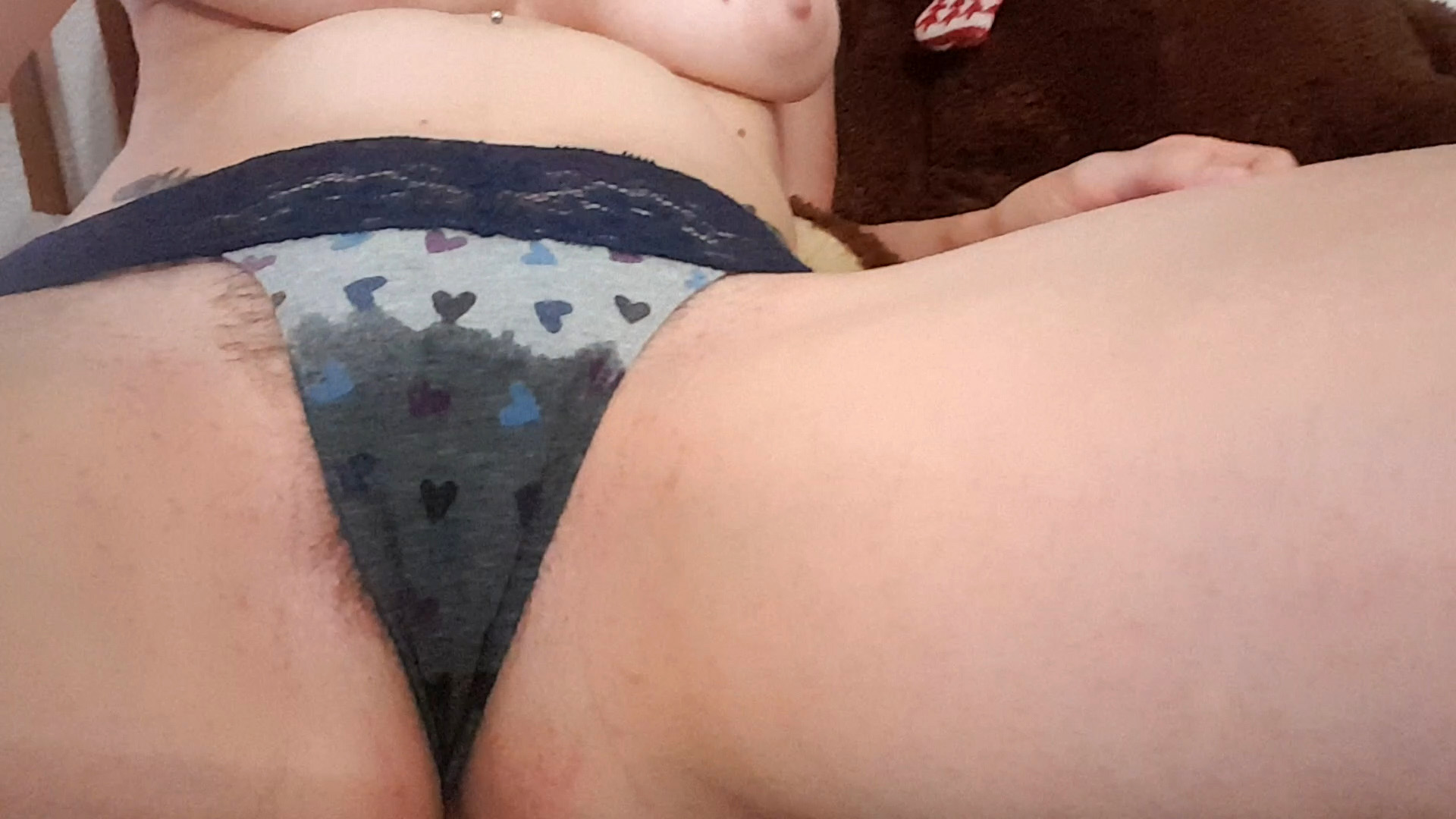 Just For You
Check out Sosha in this special, home made video, that she shot just for you.
Sometimes home made videos, like this one, are just more intimate than the ones that are planned and produced.  In this lovely, but simple video, Sosha has recorded herself with her fun having some sopping wet fun on her bed.  She was laying on her bed, horny, and needed to pee.  Instead of going to the bathroom, or just having some fun by herself, she generously decided to record a video of herself.
In this video you get to see Sosha talking directly to you, telling you about how she needs to pee.  Then, positioning her phone so it can see all the action, she kneels on the bed and pees through her cotton panties.  The gray fabric turns dark, clearly wet, as she pees.  Streams escape her panties and run down her legs, making a puddle on the bed.
Once she is done peeing, she picks her phone back up, and shoots video of the puddle she made on the bed.  Moving around, she gives us some very nice close ups of her saturated panties before saying goodbye, inviting you to have some fun thinking about her video.