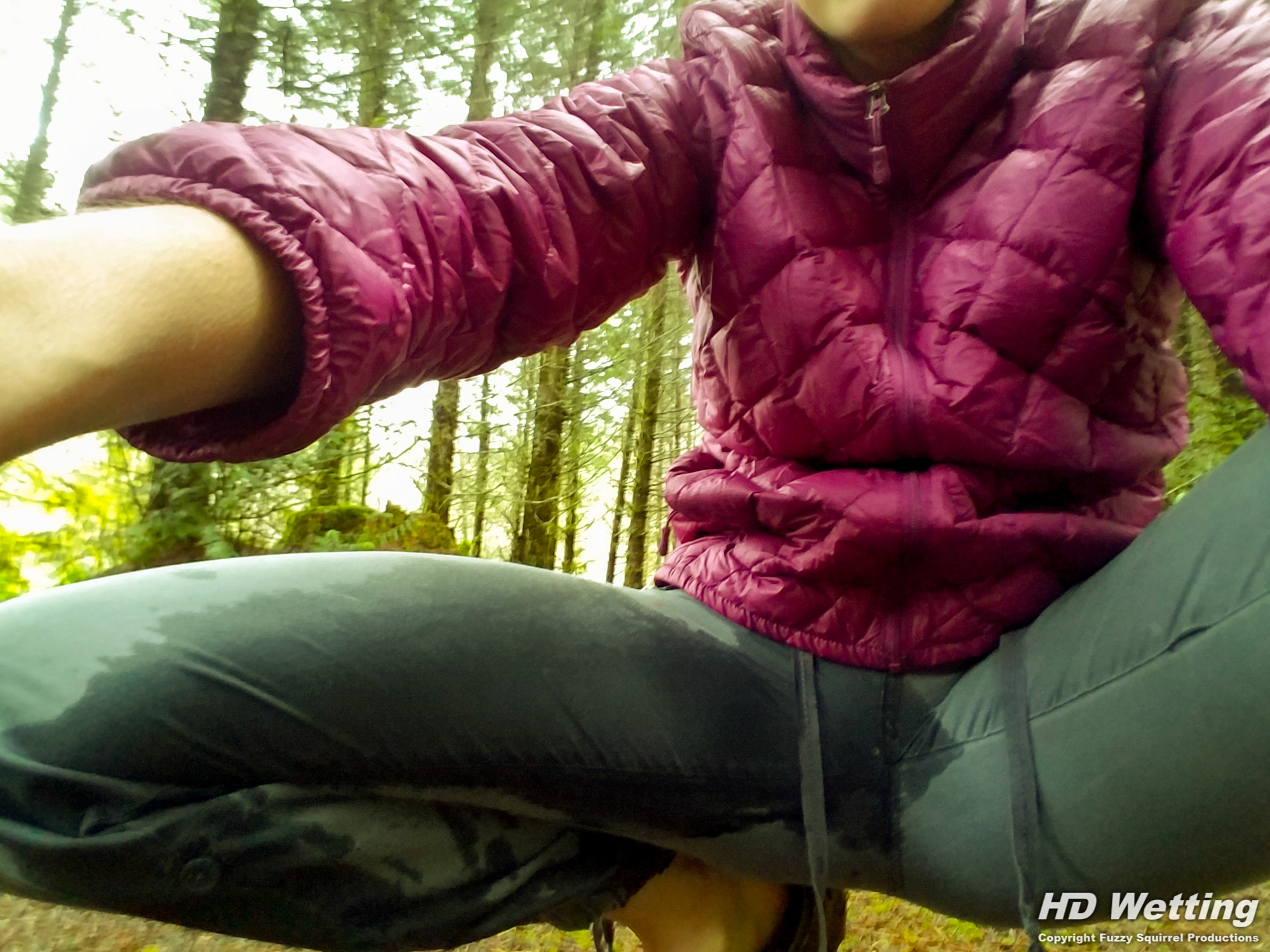 Forest Wetting Selfies
This photo set takes us into the forest with Sosha on a chilly day.  To warm up a bit, she intentionally pees in her pants, photographing her wetting and sharing it with us.
At the start of this photo set, Sosha's pants are still dry.  She takes some selfies, giving the camera a naughty smile, knowing that she is about to pee in her pants.  It is so cold out, then when she does pee, it feels amazing.  There are several more pictures as she wets herself.  After she is done peeing, she continues to take pictures, giving us lots of views in her warm, soaking wet, pants.