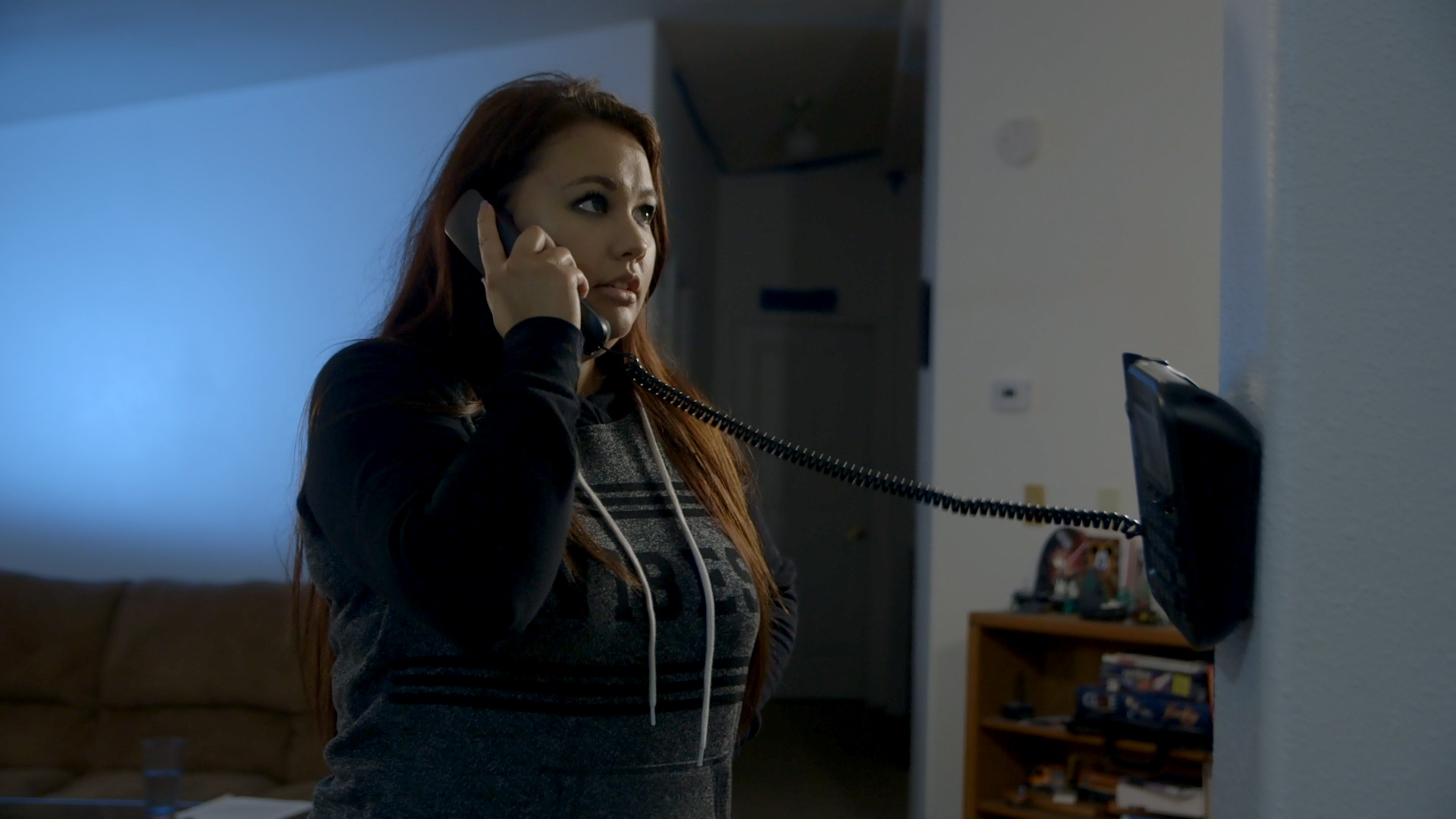 Desperate on the Phone
Ryann accidentally pees her pants while talking with her mom on the phone in this video.
As she arrives home, Ryann Rain is already desperate to pee.  She explodes through the front door, tossing her keys aside, and runs straight towards the bathroom.  Just then, the phone starts to ring and she freezes.  Even though she is desperate to pee, this could be an important call.  She decides to answer it.
Squeezing her legs together to help hold in her pee, she briskly walks to the phone and answers it- It turns out it is just her mother, calling to chat.  Unfortunately for Ryann, ending a conversation with her mom isn't easy.  Despite her best efforts to get off the phone, she seems unable to bring the conversation to a close.  Instead, she stands in the living room, crossing her legs, extremely desperate to pee.
The conversation drags on and on.  Ryann is more desperate than ever to bring the conversation to a close so that she may use the bathroom.  Just then, the unthinkable happens- A large squirt accidentally escapes, wetting her jeans.  Still desperate, she presses her legs together as hard as she can, determined not to leak anymore.  As all this is happening, she is trying to pretend like everything is alright, continuing the conversation with her mother.
Despite leaking, she is more desperate than ever to pee.  It isn't long before she can't hold back any longer.  Still on the phone, she succumbs to the waves of desperation emanating from her bladder.  Completely helpless to stop it, she pees in her jeans, completely soaking them.  Multiple streams erupt through the denim and run down her legs as a large wet stop spreads out and down from her crotch.  A look of horror appears on her face as she wets her pants, still pretending as if everything is fine on the phone.
Finally, she is able to get off the phone, but only after it is much too late.  Having completely peed herself, she slowly walks away from the phone to go clean up.  As she walks away from the camera, we get a better look at just how wet her jeans got and are able to more fully appreciate just how desperate to pee she must have been.